Virgil van Dijk has the potential to be a future Liverpool captain, according to Phil Thompson and Matt Le Tissier.
The 26-year-old, who became the world's most expensive defender after joining Liverpool for £75m in January, joined a list of players including Adam Lallana, Sadio Mane and Dejan Lovren who have swapped St Mary's for Anfield in recent seasons.
Le Tissier and Thompson believe the deal suited all parties as Van Dijk prepares to return to Southampton with Liverpool.
Thompson believes that while it may take until next season to see Van Dijk's true potential, the Netherlands international can go on to be a captain at the club.
"Dare I say it, he looks a future captain material," Thompson Said. "The way he plays, with his presence, I'd like to think he could grow into that role in another 12 months.
"He needs to be a better organiser, which will come with experience, because you need to have that ability to make sure everybody is organised, even when you're not having a good game yourself."
Premier League's best defender?
Le Tissier is in agreement that the potential is there if Van Dijk can improve his concentration, suggesting he is one of the Premier League's best defenders.
"He has captaincy potential, but there's also part of him which just switches off when it is a bit too easy, which if he's going to be a captain he has to eradicate from his game," Le Tissier said.
"There's definitely more to come from him. Before his injury he was right up there with the best centre backs in the Premier League, although Toby Alderweireld is perhaps a fraction better all-round defender because of that consistency."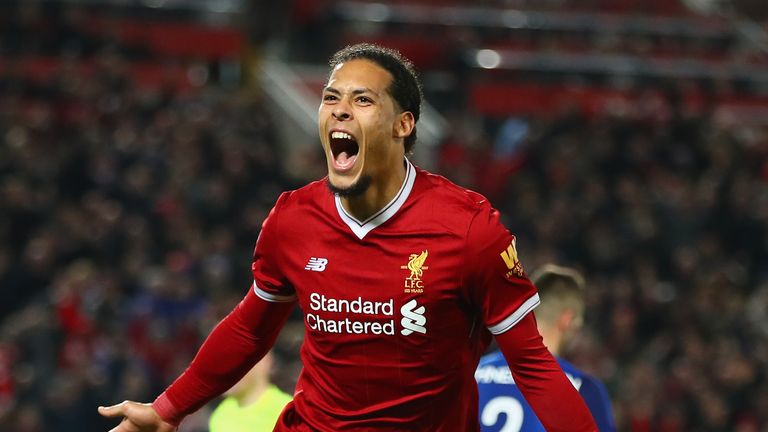 After recovering from the ankle injury which ruled him out of the second half of last season, the Van Dijk missed much of Southampton's pre-season as he trained alone after insisting on leaving the club.
As a result, Thompson thinks it will take some time for the player to get up to speed.
Best yet to come
"I agree with the comment that we'll see the best of him next season when he's had a full pre-season after his injuries and his head not being in the right place for so long," Thompson said.
"I think he's absolutely fantastic when at his best, a Rolls Royce of a defender, reading the game very well and certainly a huge presence at 6'4" with plenty of speed."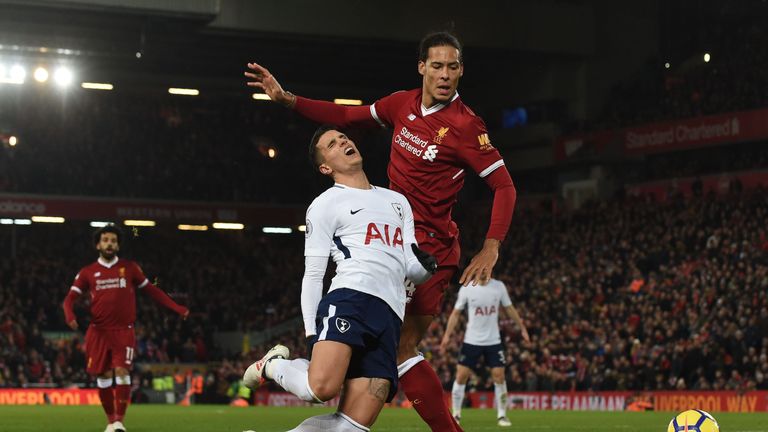 Van Dijk's quality was put to the test on Super Sunday when he came up against the Premier League's leading goalscorer Harry Kane. The Netherlands international had seemingly helped weather a second-half storm from the visitors, only for a late foul on Erik Lamela to allow Spurs to snatch a point from the spot.
"I thought he was quite exceptional against Tottenham with the way they played Kane, who had one of his quietest games," Thompson added. "He was top class in that first half. In the second half he was more under pressure and was unlucky as he didn't see Lamela."
Not a one-man fix
However, while believing the deal suits both parties, Le Tissier warns Liverpool need more than Van Dijk if they are to fix their backline, which has conceded seven goals more than any of the rest of the Premier League's top five.
"I think the deal suits both parties as Liverpool desperately needed a defender and we (Southampton) got a world-record fee for a defender," said Le Tissier. "In terms of the price I think it is pretty good business.
"Van Dijk won't be a one-man fix for their defensive errors alone and [Dejan] Lovren has escaped a bit of criticism for his error which led to Kane's first penalty because of the controversy.
"I think if Liverpool have realistic ambitions of the title then I think they need a better centre-back partner and goalkeeper. Joe Gomez has the potential to be a top defender but Lovren, Joel Matip and Ragnar Klavan don't look up to it."
Liverpool will be hoping to take all three points on Sunday as the battle for a top-four finish continues, but one thing that looks certain is the frosty reception awaiting Van Dijk when he returns to St Mary's.
"I wouldn't expect it to be that great to be honest," added Le Tissier. "I've not seen too many players who have basically gone on strike to force a move be rewarded with a warm reception, so I'd suggest he doesn't expect too much appreciation on Sunday."
Also See:
Virgil van Dijk's Premier League debut for Liverpool assessed