World's most expensive footballer Neymar is the "one" player on the planet worth £200m, according to England manager Gareth Southgate.
Southgate has warned his players of the threat posed by Neymar ahead of their game against Brazil at Wembley on Tuesday night and he has revealed he has special plans to stop the forward.
The Brazil captain made a world record breaking £200m transfer from Barcelona to Ligue 1 side Paris Saint-Germain in August and Southgate believes he is the one player who can demand that price tag.
Neymar, 25, warmed up for his meeting with England by getting on the score-sheet for the five-time World Cup winners in their 3-1 win over Japan on Friday.
"If there was to be one [worth £200m], you'd say it would be him," Southgate told reporters. "He is clearly one of the best players in the world at this moment in time."
England earned a 0-0 draw in Friday's game against Germany but Southgate believes his players face a tougher task against a side he deems to be the "best team in the world."
Brazil eased through the South American World Cup qualification process, losing only one of their 18 games, and ending the campaign 10 points clear of second-placed Uruguay.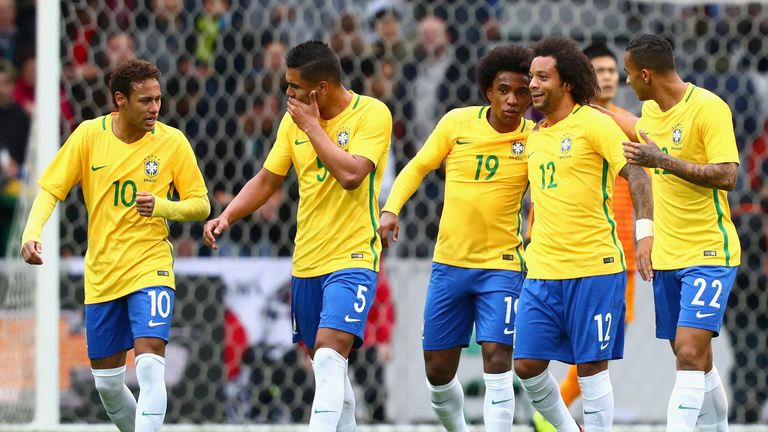 "We are in for a much sterner test [than on Friday] I think because this Brazil team are much further down the road in terms of knowing what their best team is," he added.
"They have a very clear way of playing, some outstanding individuals and an immense physical presence.
"So it's a different challenge for us, as you'd expect we are playing the best team in the world who have annihilated everyone in the South American qualification which is the hardest way to the finals."
Read More