Wales boss Chris Coleman admits Gareth Bale's involvement in forthcoming friendlies against France and Panama will be decided by Real Madrid.
Bale has not played since Real's Champions League victory against Borussia Dortmund on September 26 because of a calf injury.
The 28-year-old forward missed Wales' final two World Cup Qualifiers last month as the Dragons failed to qualify for the 2018 finals in Russia.
Bale was named in the Wales squad for the Paris friendly with France on November 10 and the home game with World Cup-bound Panama four days later.
Good sessions this week  Good luck to the boys tonight, gutted to not be playing at Wembley but working hard to get back out there! 
On Wednesday, Bale posted pictures on social media of himself stepping up his fitness in Madrid and Coleman said: "We are in open dialogue with Real and we will be governed by what they say.
"He will be training with us because he is at a good level.
"If they (Real) say he can play 10 or 20 minutes then great. If they say no, then absolutely not.
"We will tell them where he is and they will get data off us every day like they always do.
"We will know anyway when we see him but if Madrid say he is not playing, he is not playing.
"If they say he can play 20 or 30 minutes that is exactly what will happen, but we are just delighted that he is going to be involved in some capacity."
Bale was among the group of Wales players who attempted to convince https://wowplus.net/amosun-dalung-mohammed-cheer-joshua-fight/Coleman to stay on after last month's 1-0 defeat to the Republic of Ireland had eliminated from the World Cup.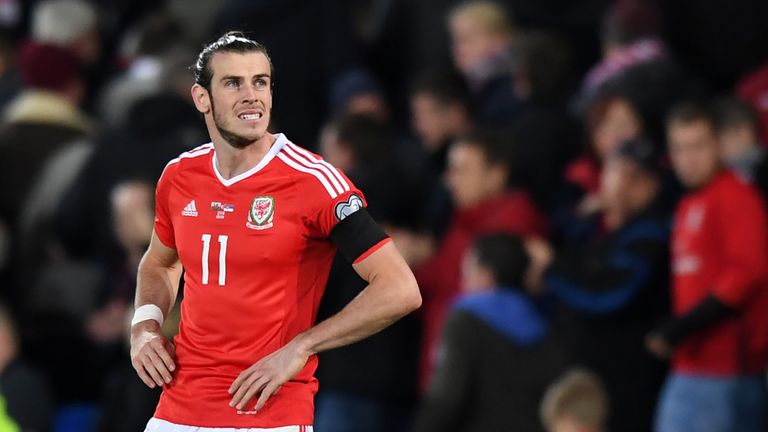 Coleman has held initial talks with the Football of Association of Wales about remaining in a position he has filled since January 2012.
But he admits talks are at a delicate stage and says "there will probably be another two or three conversations before we get to a yes or no from either party."