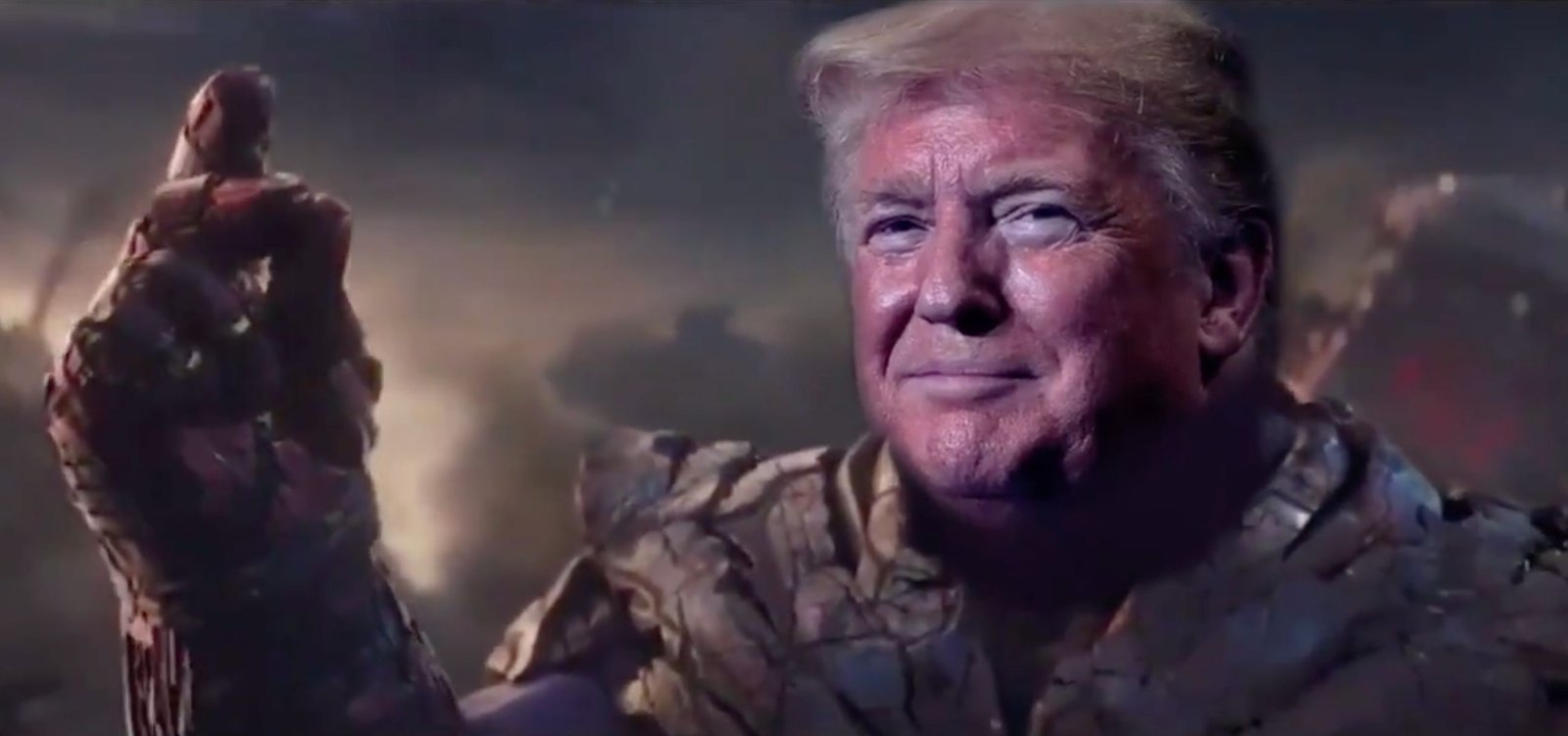 It looks like the Trump campaign has truly snapped this time ― by embracing "Avengers" villain Thanos.
On Tuesday, the campaign responded to the news of House Democrats filing two articles of impeachment against President Donald Trump by tweeting out a short video of the president dressed up like Thanos — complete with glove capable of destroying half of everything with one snap.
Although the campaign probably assumed the tweet would both rally fans and own the libs, many Twitter users pointed out there were some problems with it.
One Twitter user had one lingering question for the campaign.
This isn't the first time the president has tried to rally fans using pop culture.
Last year, he tweeted a meme that said "Sanctions are coming," a play on the "Game of Thrones" tagline "Winter is coming."
Twitter removed the video after Warner Bros. filed a copyright infringement complaint for "unauthorized" use of music from the film.