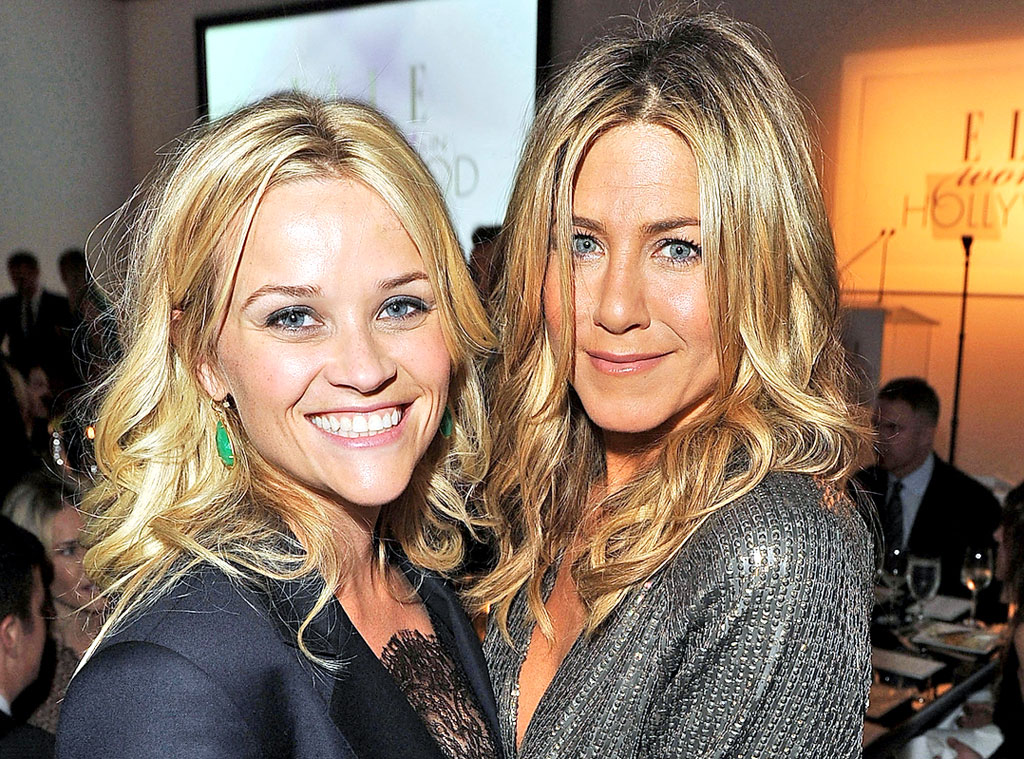 Jason Merritt/Getty Images
Jennifer Aniston is preparing to make her return to TV.
The Friends alum is reportedly teaming up with Reese Witherspoon for a new drama exploring the world of morning shows and the larger New York media scene they're a part of, THR reports. The untitled series will start looking for a home in the coming weeks, with pitches expected at premium cable outlets and streaming services. Based on an original idea, the series is being spearheaded by former HBO head of drama Michael Ellenberg and his production company Media Res.
Per the report, House of Cards writer Jay Carson is attached to write the script, with Steve Kloves, Aniston and Witherspoon, along with her Hello Sunshine production partner Lauren Levy Neustadter, set as executive producers.
As Friends fans will no doubt recall, Witherspoon memorably guest-starred on the iconic comedy in two 2000 episodes as Aniston's younger sister, Jill Green.
For Aniston, this represents her first series regular role since Friends went off the air in 2004. In the ensuing years, she's guest-starred on series such as 30 Rock, Cougar Town and Dirt when she wasn't busy, you know, being one of the biggest movie stars in the world.
Witherspoon's involvement comes as a bit of a surprise, as the actress has been very vocal about hoping for a second season of her hit HBO limited series Big Little Lies. The network has admitted they're considering a new run of episodes, turning to the source material's author Liane Moriarty for a new story to tell. Witherspoon, along with nearly all of her co-stars, earned an Emmy nomination for her work in the series earlier this month.
Are you stoked for a Witherspoon and Aniston team-up? Sound off in the comments below!