Last Updated: 01/06/17 7:57pm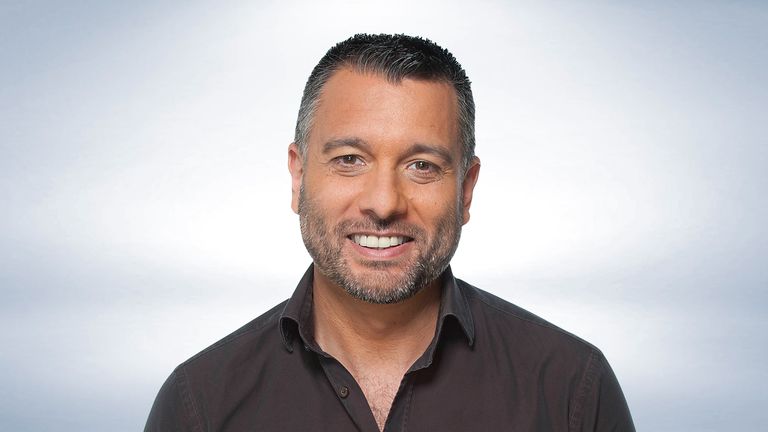 Guillem Balague runs the rule over the latest transfer developments
Sky Sports' Spanish football expert Guillem Balague gives us the lowdown on the futures of Antoine Griezmann, David de Gea and Diego Costa.
Manchester United have cooled their interest in Atletico Madrid forward Griezmann, according to Sky sources, but Balague predicts the Frenchman will stay at the club for one more year.
United have also turned down a £60m Real Madrid offer for De Gea, according to Sky sources, while the future of Chelsea striker Costa looks likely to be at Stamford Bridge, for the short-term at least.
Meanwhile, Atletico Madrid have had their appeal against their transfer ban rejected by the Court of Arbitration for Sport (CAS).
Here, Balague runs the rule over the latest developments…
On Griezmann
Firstly Atletico Madrid are convinced Manchester United are willing to pay 100m euro buy out clause, which means they can take Griezmann and there is no need for negotiations.
The strategy from Griezmann from the end of the season has been to say: 'Well, we'll see what happens' and he's been throwing hints that he could be leaving. In fact, he told United, via his representatives, he was going to join them if they qualified for the Champions League.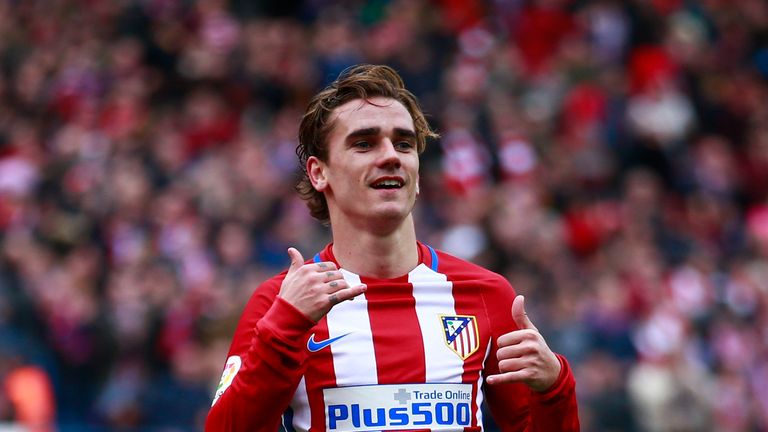 Antoine Griezmann will stay at Atletico for the next season at least, says Balague
He even put the ball in the court of the chairman when he said most recently: 'It's all down to the chairman now'. Nobody really knows what he means because it's not down to the chairman if United come with 100m euros.
But United have been cooling down their interest in the player and, it sounds to me, that is because the player has changed his mind about joining them and will stay at Atletico. In fact, reports from Onda Cero today suggest exactly that.
Griezmann will stay at Atletico for at least one more season.
On Costa
In a Chelsea shirt next season? I think so. Atletico Madrid cannot sign but even if they were able, they couldn't find more than 25 or 30m euros to take Costa and that would be a no from Chelsea. The interest from China has eased but it may mean that Chelsea need to give Costa a new contract.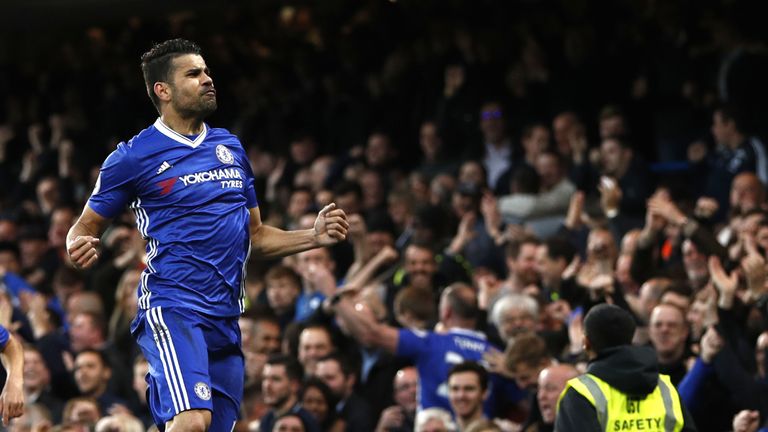 Diego Costa is likely to be at Chelsea next season, says Balague
On De Gea
It's a strange situation. Why would Manchester United want to sell? They have one of the best goalkeepers in the world and they want to be challenging for the bigger titles. It doesn't make sense.
But what's interesting is that De Gea is quite comfortable at United and in the city of Manchester, so he's not in a rush to go unless they don't want him.
My feeling is that De Gea isn't really in a rush to leave.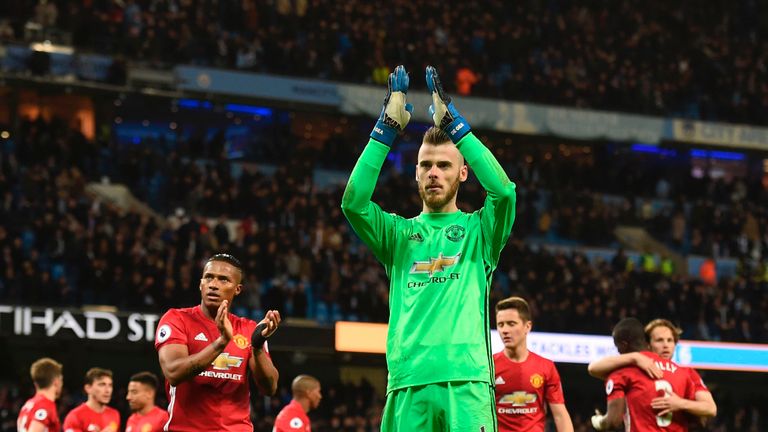 Will David de Gea be a Man Utd player come September?
On Atletico's transfer ban
It means that they won't be able to sign this summer and that means they are going to have to bring back some of the players who are out on loan, like Diogo Jota from Porto.
Diego Simeone has said he's staying – he won't change his mind now – and that's absolutely crucial; the communion between the fans, the board and Simeone means they will still compete next season.
But I'm pretty sure Simeone will be very disappointed because he had plans to bring in Alexandre Lacazette from Lyon. He felt this season that his forwards have let him down and it would have been an opportunity to get more goals and try and get closer to the top.