Jose Mourinho has criticised the atmosphere at Old Trafford and said the noise made at Portsmouth's Fratton Park is better.
The United manager has previously made comments about the atmosphere at home games, but rejected the chance to meet the Manchester United Supporters' Trust earlier this season to discuss his concerns.
Speaking in the wake of United's 2-0 win over Huddersfield, Mourinho was initially asked about new signing Alexis Sanchez, who scored his first goal for the club.
"He played only three (matches) and the first at Old Trafford, and I think Old Trafford, in spite of being a quiet stadium, the pitch is big, the grass is nice and obviously the players feel very comfortable playing here," Mourinho said in his post-match press conference.
Asked to explain his comments, a smiling Mourinho replied: "It's not Portsmouth. I remember Portsmouth – such a small stadium, the atmosphere was absolutely incredible. In here, the atmosphere is a bit quiet and there is not very (much enthusiasm). But the players like to play at home."
Speaking to Sky Sports after the game, Mourinho admits it is hard to see Manchester City dropping the points required for United to catch the Premier League leaders.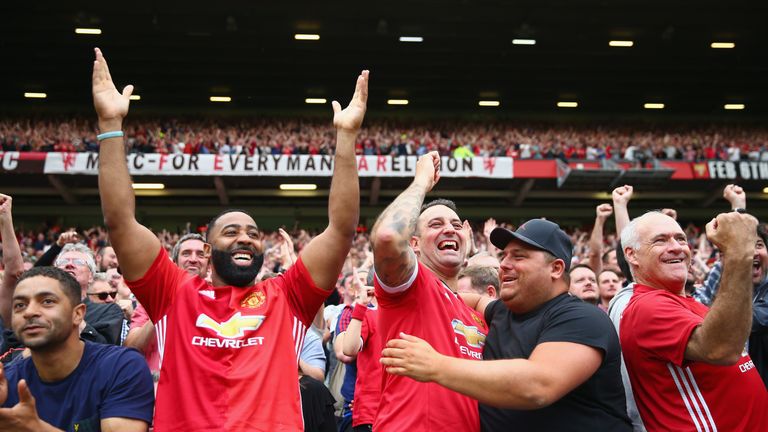 City drew 1-1 at Burnley earlier on Saturday, meaning the gap is now at 13 points, but Mourinho did say his side have improved a great deal since last season, and only sees that progress continuing.
"It depends on [City]. It doesn't depend so much on us. I think they've lost maybe nine or 10 points this season, and it's hard to believe they will lose that again between now and the end of the season. But as I was saying, we improve in everything from last season.
"More wins, more goals, less goals conceded, more points, better position in the table. If we manage to keep doing this between now and the end of the season it is good for us, because it is an evolution and next season will probably be even better."
Also See:
Petr Cech admits Arsenal have not been up to standard this season