Tottenham defender Toby Alderweireld has declared himself ready to face Arsenal after returning from the longest lay-off of his career.
Alderweireld played 90 minutes against Newport County on Wednesday, his first appearance since tearing his hamstring against Real Madrid 14 weeks ago.
The Belgian was rarely tested during a dominant win at Wembley and the decision now for Mauricio Pochettino is whether to field the 28-year-old in Saturday's crunch north London derby.
Asked if he is ready, Alderweireld said: "Yeah, I feel very good. After 90 minutes, I worked very hard to play those kind of games and be ready and I feel very good."
Alderweireld was out for seven weeks last season with a separate knee problem and during both absences, Tottenham missed their main centre-back.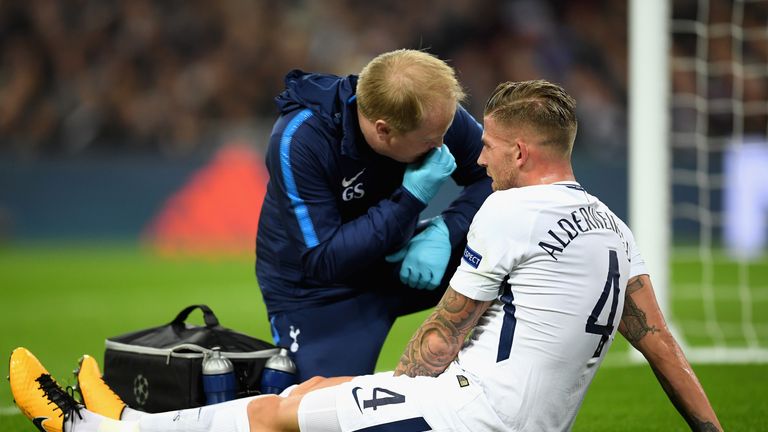 "This has been the longest ever [lay-off], it was a little bit unfortunate there was a tear in the tendon, not only the muscle, and it just takes time," Alderweireld said.
"We had to do that time and work very hard. It's difficult. It was a proper hamstring injury and the risk of re-tearing it was very big.
"That's why we took our time and worked very hard so my muscles are ready for this type of game and to play a lot of games again."
Alderweireld's return is timely given, after Arsenal, Tottenham face a trip to Juventus in the Champions League next week before the return leg at Wembley early next month.
"That's a goal in your head, to come back as quickly as possible and be strong again," Alderweireld said.
"Of course you have those kind of games that you want to be involved in. It is up to the manager now to decide who he needs but you have to have a personal goal to try to come back as quick as possible."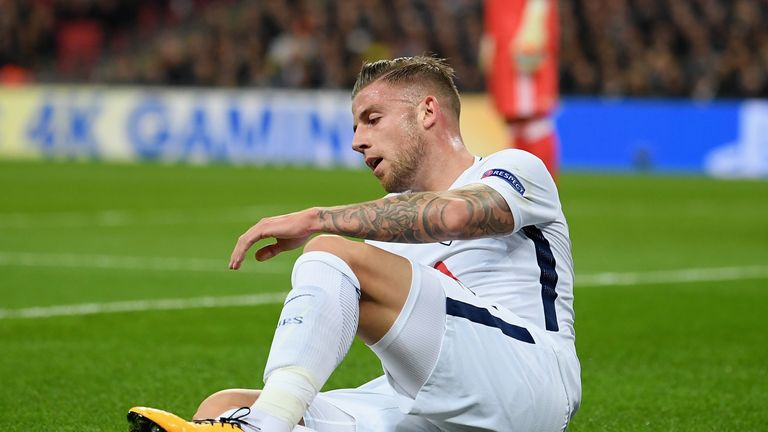 Starting Alderweireld against Arsenal would not be without risk, particularly given Arsene Wenger's side now have the razor-sharp Pierre-Emerick Aubameyang in their ranks.
Alderweireld has already faced Aubameyang when Tottenham beat Borussia Dortmund 3-1 in September, and while the striker drew a blank that day, he scored in both of Dortmund's Europa League wins over Spurs in 2016, games the Belgium international also played in.
"He's very quick, he's a good finisher, he has it all," Alderweireld said."He is in a good moment now as well so it's going to be very difficult to beat him but I think we will be ready for it.
"You have to work your mind. One against one, on the same line, he will beat you, so you have to be very clever, you have to read the situation and try to beat him with your head."
Also See:
Mesut Ozil now the main man at Arsenal, says Jamie Carragher