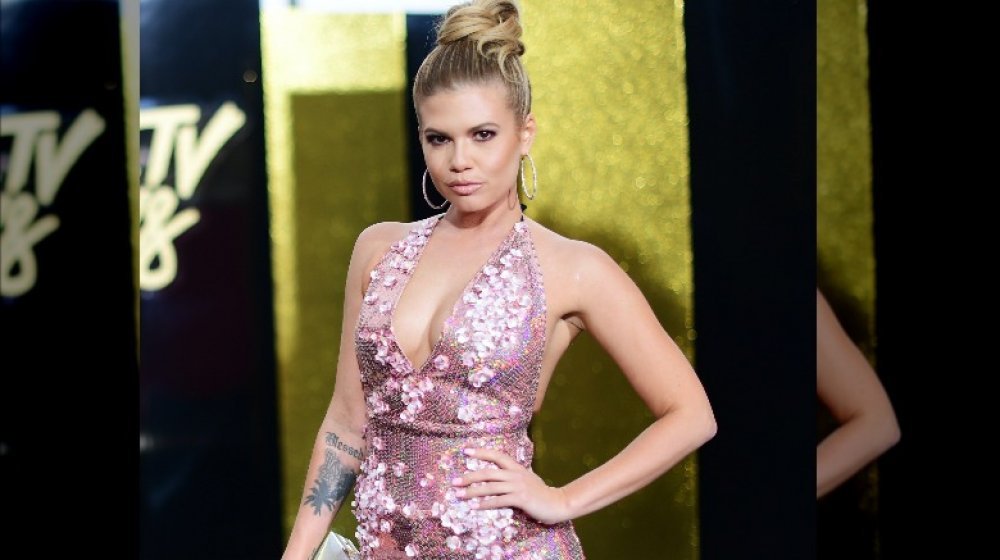 In her August 2019 music video "Anchors," rapper Chanel West Coast shows off the tattoos on her inner arms. One of her most prominent says "Blessed" over palm trees and the LA Dodgers logo, and the tatt shows up in several of her Instagram pics. The ink is clearly a shoutout to her Californian roots.
According to LA Weekly, Chanel — born Chelsea Chanel Dudley — lived in the San Fernando Valley with her mom where "she started listening to hip-hop and smoking weed at age 11," because her mother sold marijuana to pay the bills. But Chanel's childhood wasn't only contained in California.
The rapper lived a bi-coastal life for much of her youth, traveling to New York City to be with her father. Chanel's father Jamie, who worked as a DJ, apparently took her to clubs all over the city and hid her under his table while he was working when she was as young as eight.
Because of this exposure from her parents, she had a profound connection to music and said, "I've always been around music, and I knew it's what I'd do for the rest of my life. I didn't have a choice." Maybe she'll get more ink paying tribute to her deep connection to music.