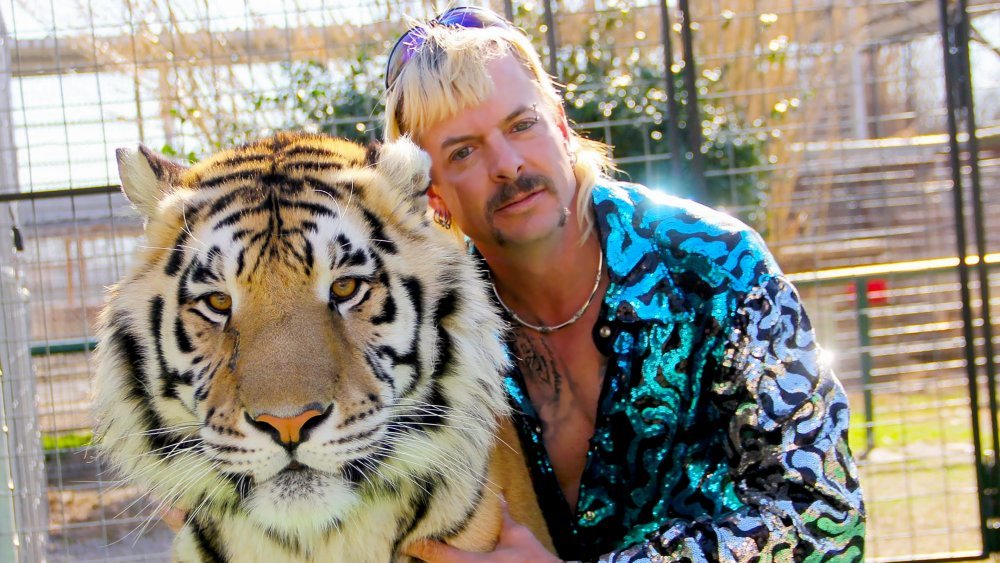 While recovering in Florida, Joe Exotic became close to his neighbor, a man named Tim, who owned a pet store. Tim had a friend who worked at a drive-through zoo, and this friend would occasionally bring home baby animals, allowing Joe to play with baby monkeys and lions, according to New York Magazine. Joe said "he was broken and those little critters helped put him back together," according to the outlet.
A few years later, in Texas, Joe and his brother, Garold Schreibvogel, bought a pet store called Pet Safari. Joe and his brother started with "reptiles, birds, and small fish" but gradually got more unusual animals, like armadillos, according to Texas Monthly.
Sadly, just as the store was gaining traction, Garold was hit by a drunk driver outside of Dallas and died in October 1997, according to Texas Monthly. Joe's family won $140,000 in a lawsuit over Garold's death, and Joe convinced his parents to spend the money on a memorial zoo. So Joe bought an old horse farm in Wynnewood, Okla. and dubbed it: The Garold Wayne Exotic Animal Memorial Park.