[youtube https://www.youtube.com/watch?v=Ij7DKB8qdRk?rel=0&wmode=transparent&w=560&h=315]
Don't call Madison Beer and Brooklyn Beckham Hollywood's hot new couple just yet.
Less than a week after romance rumors sparked between the two, someone is setting the record straight once and for all.
Give Madison the mic because this singer has something to say about her relationship status.   
"I'm very much single, not ready to mingle. I'm very much focused right now on my career," she shared in a new interview with BUILD Series. "I'm 18 just trying to navigate my life and I'm having fun and there's obviously boys I can crush on, but I'm very much single."
But what about Brooklyn?!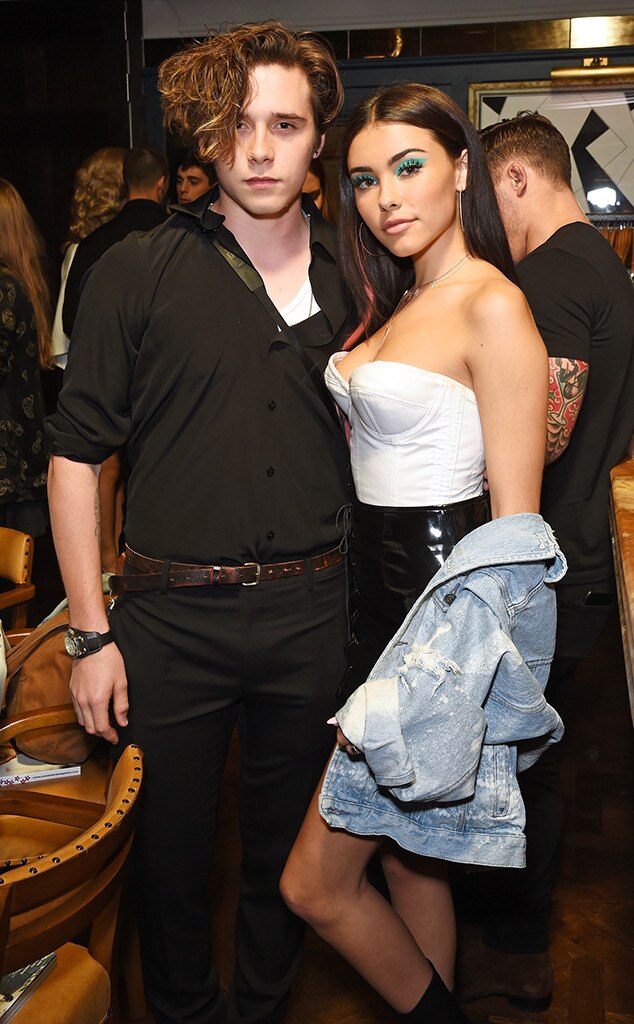 David M Benett/Dave Benett/Getty Images
"He's great, though, he's a cutie, literally one of my best friends. It's hard because now every time I'm seen with him people are like, 'Oh my god, they're boyfriend and girlfriend!' But we're seriously best friends," Madison continued. "We hang out almost every day with our whole group of friends in LA together and he's moving to New York soon, so we're just having fun right now and rumors are going to get started." 
Romance rumors between the pair started last week when photographers spotted the 18-year-olds walking hand in hand to West Hollywood eatery Catch LA. The duo was later seen shopping at Barneys New York.
Ultimately, Madison argues that people shouldn't be so quick to make assumptions when they see a guy and a girl out together.
"Don't attack a girl because you see one photo of her and a guy in public. You have no idea what this person's doing behind closed doors," she shared. "I'm also very open with my fan base and we're all very close and I don't feel like I have to hide anything from them."
Madison added, "And me and Brooklyn very easily could go through the back of place or we could do whatever, but I'm not sneaky and I don't lie."