By Peter Duru
MAKURDI—Benue State government stated, yesterday, that it had no intention of retrenching or downsizing its workforce, despite its huge wage bill and the prevailing economic recession.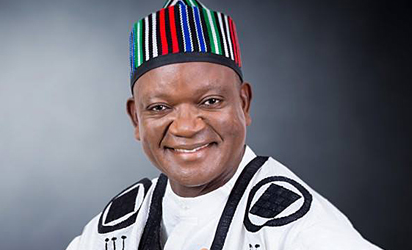 Gov Samuel Ortom
The state's Commissioner for Finance, Mr. David Olofu, who disclosed this in Makurdi, said Governor Samuel Ortom was not disposed to laying off workers, stating that it will rely on the outcome of the ongoing screening being carried out by the committee on Emergency on Salary Payment to get a true picture and figure of the state's workforce.
Olofu said: "Retrenchment of staff and half payment of salaries are the options available to us as a government. But as you know the disposition Governor Ortom: those are not options that are attractive to him.
"This is because of the nature of the state's economy. He has lived all his life in Benue State and knows that to every worker there are four to five dependents.
"He has never, since I started working with him, considered those options."