Jurgen Klopp bemoaned Liverpool's defending in the 3-2 defeat by West Brom, but said the Albion deserved their victory at Anfield.
In a chaotic FA Cup fourth-round tie dominated by VAR, Liverpool were 3-1 down at half-time from Jay Rodriguez's quick-fire double and Joel Matip's own goal.
Klopp blamed the defeat on poor defending at vital times, but admitted West Brom were deserved winners.
"In the decisive parts of the game around the goals it was poor. Bad defending, that's how it is. Bad defending most of the time means the wrong decision.
"It's a difficult game, experienced opponent. They deserved it to be honest, I don't like to say that, but it's the truth, they deserve it, so compliments to their side.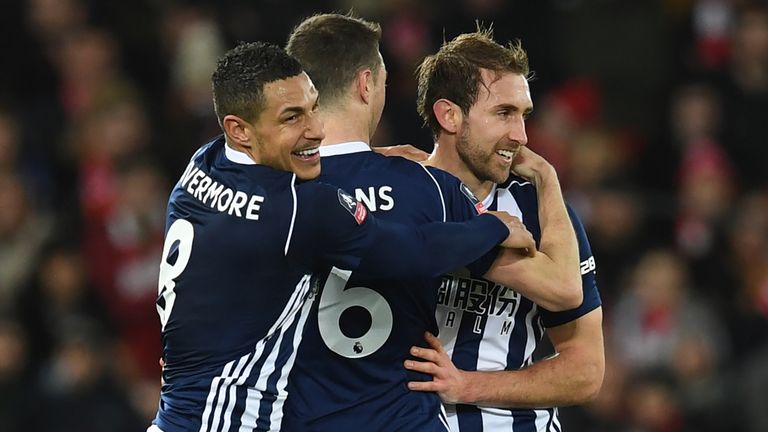 "I think it makes sense to sleep another night on it [before talking to the players] to really analyse the game. We wanted to show that we really want to stay in this competition. Tomorrow we have to [analyse].
"It's not the first game I've lost, and not the first game I've wanted to win really desperately and lost. It's just a bad feeling, but it's deserved, for me, for the boys, it's deserved."
VAR was used three times in the first half at Anfield, first to deny West Brom a goal, then to award Liverpool a penalty, and finally to confirm the visitors' third goal.
Despite the defeat, Klopp seemed patient with the review system, and said it may take time for the process to smoothen out.
"Did it disrupt the flow? Which flow?! Of course it will change things. Is it nice that West Brom celebrate a goal and then someone tells them it's not a goal? But that's what we always wanted, that if a goal should be disallowed, it should be disallowed.
"Usually in these situations after the game I have to explain a defeat which maybe was not deserved because we didn't get a penalty and they scored another goal. It's normal at the beginning that it takes a little longer. It will become a little bit smoother I think in the future."
Also See: