Jurgen Klopp insists Liverpool did all they could to persuade Philippe Coutinho to stay Anfield.
Liverpool have confirmed the Brazil international will move to Barcelona in a deal understood to be worth £146m, which was agreed after several weeks of discussions.
Coutinho was the subject of three failed bids from Barcelona in the summer, the largest of which was worth £113m, and he handed in a transfer request in an attempt to force a move but was unsuccessful.
And despite Liverpool's best efforts, Coutinho has now got his move but Klopp insists his squad is strong enough to withstand the departure of the 25-year-old.
Klopp told Liverpoolfc.com: "It is no secret that Philippe has wanted this move to happen since July, when Barcelona first made their interest known.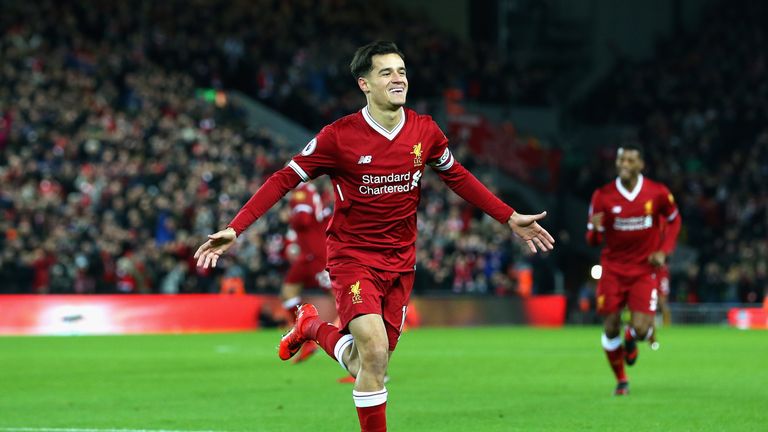 "Philippe was insistent with me, the owners and even his team-mates this was a move he was desperate to make happen.
"Despite that, we managed to keep the player here beyond the summer window, hoping that we would be able to persuade him to stay and be part of what we are looking to do.
"I can tell the Liverpool supporters that we, as a club, have done everything within our means to convince Philippe that remaining part of LFC was as attractive as moving to Spain, but he is 100 per cent certain his future – and that of his family – belongs at Barcelona. It is his dream and I am now convinced there is nothing left at our disposal to change his mind.
"I have been here long enough now to know in the history of Liverpool, key players have left before – but the club always goes on. You cannot transfer the heart and soul of Liverpool Football Club, although I am sure there are many clubs who would like to buy it.
"I have so much belief in the talent we have here already and even more faith, together with our owners, that we will make continued investment into the playing squad, which will allow more growth and more improvement."