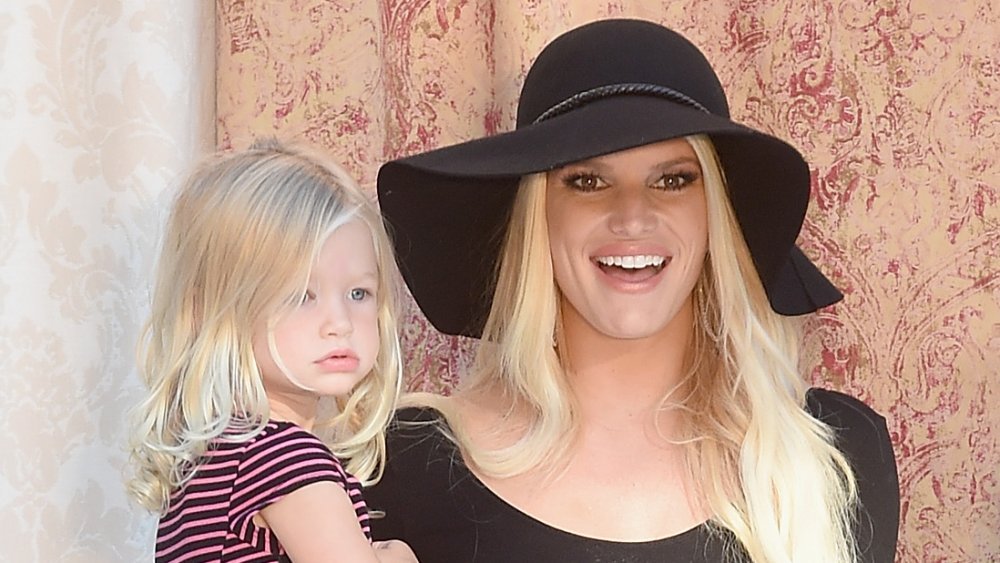 Sharing three kids with her husband, Eric Johnson, Jessica Simpson is the mom to daughter Maxwell Drew Johnson, son Ace Knute Johnson, and her newest addition, daughter Birdie Mae Johnson. Don't be fooled into thinking her two eldest are still babies, however, since, at the time of this writing, Maxwell is already seven and Ace is six.
Simpson spoke to People in July 2019 about the trials and tribulations of raising three kids under the age of seven. "Three kids is no joke …They are all in such different phases now." She went on to explain that "Maxi" is a "social butterfly with a passion for animals," and Ace is "obsessed with sports." 
Another difficulty that's come from so many pregnancies? The unavoidable weight gain. Simpson has very publicly battled her body shamers throughout each pregnancy and, according to RadarOnline, after the starlet's most recent one, she's dropped a whopping 100 pounds.
So, what's next on the horizon for the celeb? "Jessica Simpson looks and feels better than ever. She's so happy right now in her life with her family and herself and it really shows," a source told HollywoodLife. "She's even starting to think about doing some new music soon." We're just as excited for the starlet to flourish even more, too, all while raising her budding family.