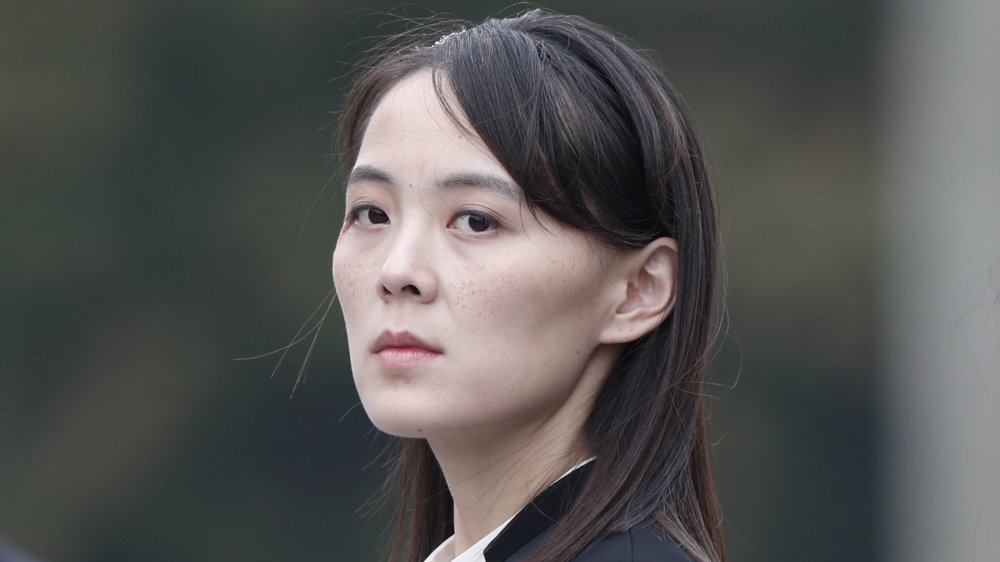 As mentioned, North Korea leader Kim Jung Un is reportedly in failing health — and the most likely successor is his younger sister, Kim Yo Jong. Kim Yo Jong is reportedly married to Choe Song. According to Time, Song is believed to be the son of Choe Ryong Hae, "one of the most powerful officials in [North Korea's] formal hierarchy," according to North Korea Leadership Watch (via Time).
At this time, there have been no confirmed sightings or reports of Kim Yo Jong having any children. However, Business Insider reported that her brother has three children, though their birthdays and names are estimated and only guesses. In other words, this family keeps their personal lives super private.
According to Fox News, Kim Yo Jong's first public appearance was in 2011 at her father's funeral. She's been spotted occasionally since then, including an appearance in 2018 when she went with her brother to meet South Korean leader Moon Jae-in during a historic summit.
If she succeeds her brother, it's been suggested she'll rule similarly harshly. In fact, Fox News reported that U.S. officials put her on a blacklist in 2017 for human rights abuses.