England were drawn against Spain and Croatia in League A of the UEFA Nations League, while the Republic of Ireland will play Wales in League B.
Elsewhere in League A, world champions Germany were drawn against France and the Netherlands in Group 1, Belgium were drawn against Switzerland and Iceland in Group 2 and Euro 2016 champions Portugal were drawn against Italy and Poland in Group 3.
In League B, the Republic of Ireland and Wales were drawn together, along with Denmark in Group 4.
Denmark defeated Ireland in the play-offs for the 2018 World Cup, after Martin O'Neill's side finished second behind Serbia in a group which also contained Wales.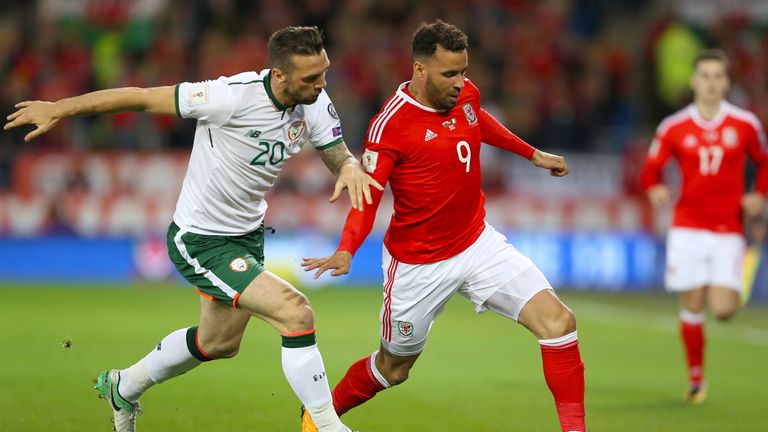 Northern Ireland were drawn with Austria and Bosnia & Herzegovina in Group 3.
Slovakia, Ukraine and Czech Republic make up Group 1 in League B, while Group 2 consists of Russia, Sweden and Turkey.
Scotland were drawn in the only group containing just three teams in League C, alongside Albania and Israel. The Scots, who are still without a new manager, were one of the top seeds in League C.
The competition's format will see four leagues of A, B, C and D, split into four groups of three or four teams, which will replace the majority of friendlies.
The Nations League, which has promotion and relegation, is designed to allow teams to play against those who are similarly ranked and will offer some who do not qualify for Euro 2020 via the normal route a path to the play-offs.
The first round of matches for the 2018/2019 season will start in September.
Full League A draw:
Group 1: Germany, France, Netherlands
Group 2: Belgium, Switzerland, Iceland
Group 3: Portugal, Italy, Poland
Group 4: Spain, England, Croatia
Full League B draw:
Group 1: Slovakia, Ukraine, Czech Republic
Group 2: Russia, Sweden, Turkey
Group 3: Austria, Bosnia & Herzegovina, Northern Ireland
Group 4: Wales, Republic of Ireland, Denmark
Full League C draw:
Group 1: Scotland, Albania, Israel
Group 2: Hungary, Greece, Finland, Estonia
Group 3: Slovenia, Norway, Bulgaria, Cyprus
Group 4: Romania, Serbia, Montenegro, Lithuania
Full League D draw:
Group 1: Georgia, Latvia, Kazakhstan, Andorra
Group 2: Belarus, Luxembourg, Moldova, San Marino
Group 3: Azerbaijan, Faro Islands, Malta, Kosovo
Group 4: FYR Macedonia, Armenia, Lichtenstein, Gibraltar
Also See: