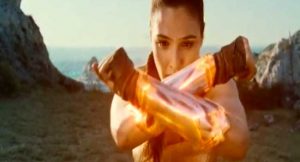 'Wonder Woman' stayed at the top of the box office for a second weekend in a row on Sunday June 11 with a haul of an estimated $57 million at the domestic box office, forcing international favorite 'The Mummy' to make its debut at second place.
The reboot, which stars Tom Cruise in the lead role, is the number one movie globally, but only brought in an estimated $32.2 million domestically – falling short of the original 'Mummy' as well as its sequel, according to BoxOfficeMojo.com.
Coming in third, Fox's release of Dream Works Animation's 'Captain Underpants' brought in an estimated $12.3 million while Disney's 'Pirates of the Caribbean' finished fourth with an estimated draw of $10.7 million.
Rounding out of the top five is 'Guardians of the Galaxy Vol. 2' with an estimated $6.2 million.