Last Updated: 30/05/17 6:03am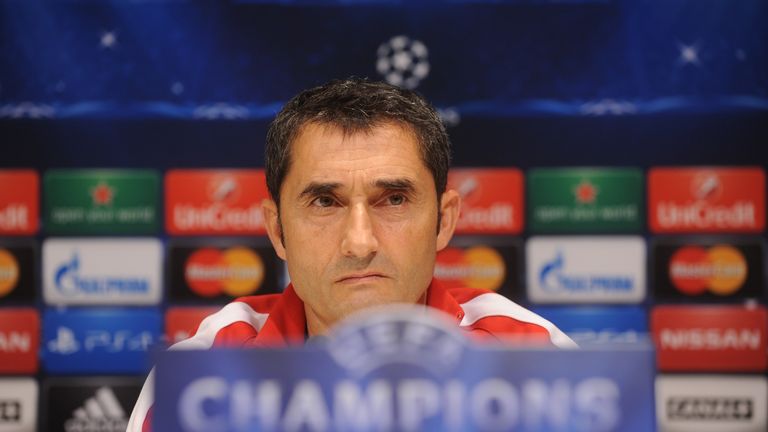 Ernesto Valverde has been appointed Barcelona manager
Appointing Ernesto Valverde as manager was the safe choice for Barcelona, says Sky Sports' Guillem Balague.
The 53-year-old former Barcelona player will replace Luis Enrique, who announced earlier this year that he would be stepping down at the end of the season.
Valverde, who had been in charge of Athletic Bilbao for the last four seasons, has signed a two-year deal, and Balague says that although he may not have the experience of playing with Barcelona's essence, he will add layers to the current side.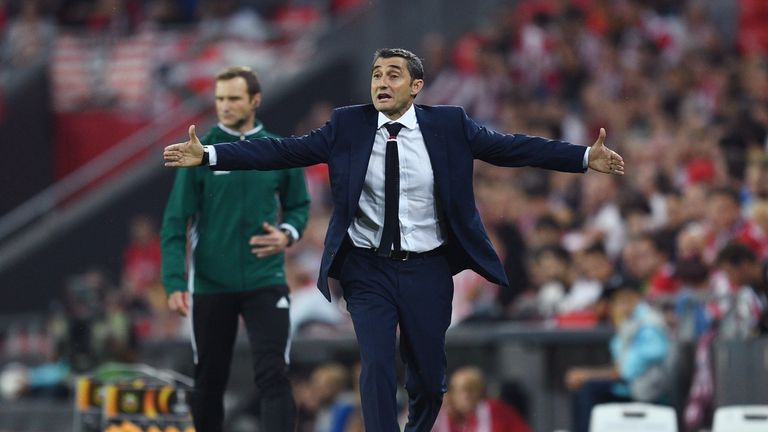 Valverde had been in charge of Athletic Bilbao for the last four seasons
Balague told Sky Sports News: "Valverde is the safe choice for Barcelona. They've gone for a manager who can manage what they have, and what they have at the moment is a very powerful front three, a midfield that needs to be recycled if you like, and some players that are reaching 30 or older, and a defence that needs the whole team to work together.
"With that, they asked: who has got experience? Who has won in different places? He can maximise the potential of what he has, but he is not a typical Barcelona coach.
"They have not gone with a coach who can take them to the essence of Barcelona, but more a coach who can make them win.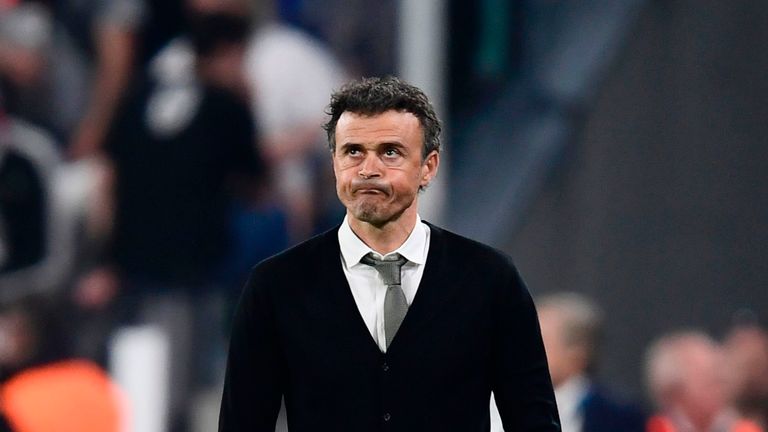 Luis Enrique has left Barcelona after three season in charge
"Barcelona are going through a transition, this is not a Pep Guardiola team anymore, Luis Enrique has added new things, and I think Valverde will add more new things, new layers to Barcelona.
"If you look at what he's done as a manager, it's not your typical Barcelona coach, it's not all about possession or pressuring high all of the time.
"He sometimes uses two holding midfielders, he sometimes allows the team to defend very deep, so he's going to have to remember what he learned from Johan Cruyff, apply the lessons of Luis Enrique and also adapt."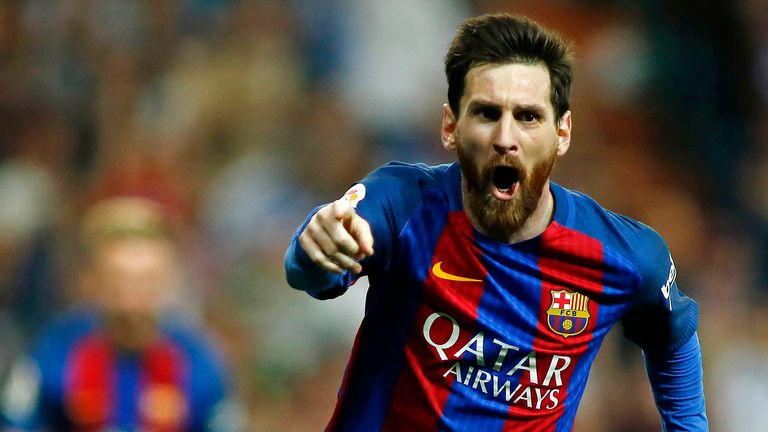 Balague says keeping Lionel Messi happy will be key for Valverde
Barcelona have made their managerial choice early in the summer, and now have a full window to add to the team ahead of the 2017/18 season.
Balague says that while there are several areas they need to invest in, he predicts the club will not spend vast amounts in the summer, and says the key is keeping Lionel Messi happy in a competitive team.
"It will always be about dominating games, and it's all about making Messi happy with a very competitive team.
"It's very important what they're going to bring in, they're not going to spend a lot of money, because they don't have it, but they need full-backs, midfielders, perhaps a centre back, and the rest is more or less there."