Would Tottenham manager Mauricio Pochettino turn down Real Madrid if they came calling in the summer? The Sunday Supplement panel discuss.
The reigning La Liga and Champions League winners have struggled this season, especially in the league where they are currently 16 points behind leaders Barcelona, with the future of manager Zinedine Zidane under scrutiny.
According to reports, Pochettino is one of the favourites to replace the Frenchman, although the London Evening Standard's Vaishali Bhardwaj believes he could turn down Real in favour of an ongoing project at Spurs.
"I think in terms of his long-term career plan, he probably does and he hasn't backed away from the assertion that he could one day manage Real Madrid," she said on the Sunday Supplement.
"But I don't think, even if Zidane went this summer, he would try and walk away from the Spurs job. He does feel like he's in the middle of a project here and he's invested himself in the club on and off the pitch.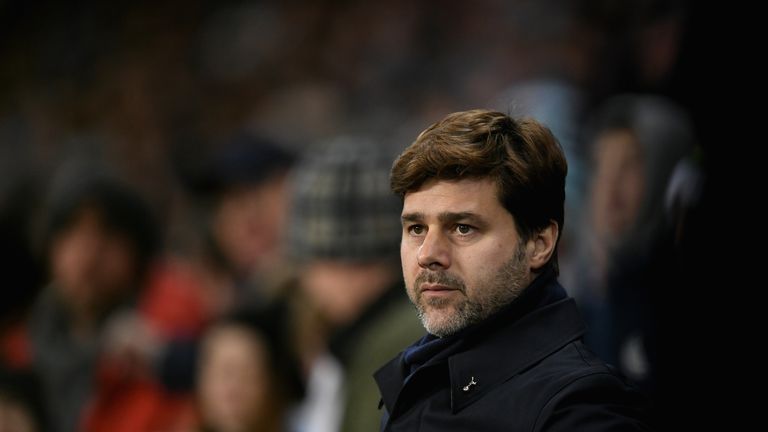 "Real Madrid do sack their managers quite regularly and he does probably envision that one day there could be a chance for him, I just don't think it is this summer.
"If he starts to see his project fall apart in a few seasons time, maybe some of their key players leave, then he might think about it but I don't think it will be this summer as he won't feel it is the right time to leave behind the four years of work he has done at Spurs."
Her feelings were echoed by the Mail on Sunday's chief football writer Rob Draper, who says his close relationship with Spurs chairman Daniel Levy and problems he could face with Cristiano Ronaldo may be factors in any decision.
"If you're going for a top coach at the moment, Pochettino would be right up there. He's kind of fluttered his eyelashes at Real Madrid before," he added.
"There are lots of elements there but he is in a very tight contract and in his book, it is obvious that he is very close to Levy. I think there is genuine affection there and there is an element of wanting to get Spurs into the new stadium.
"Maybe there is a chance for Tottenham because the Real Madrid job is not one that comes around once in a lifetime, you know if you don't take it now, it might come back around in 18 months or a year.
"Rafa Benitez said no to Real Madrid and they came back for him, yes it was five or six years later and it didn't turn out well, but the point is if you go to Real Madrid, it might only be a six-month gig, even for Pochettino.
"I would worry because Real Madrid's massive problem at the moment is what to do about Ronaldo, who clearly hasn't got the pace or desire to chase people down but is clearly the best player in the team.
"But what is Pochettino going to do when he has a centre-forward like Harry Kane who chases everything down, that is how he's going to want to play. If they sold Ronaldo, I think it would be easier for him to take over the job."
However, fellow panellist Matt Dickinson does not agree and believes Pochettino would not be able to turn down such an offer with a big trophy win at Spurs potentially hard to come by.
"If he's given a chance, a proper say in whether Ronaldo goes and you've got some big money to shape the team to your desires, then I would, if I were him, find it very hard to resist," The Times' chief sports writer said.
"I think Spurs missed their best chance to win the Premier League in the Leicester City-winning season. I think they will struggle to have another opportunity like that if Pep Guardiola carries on as he is for the next couple of years, spending money, and Manchester United are going to also spend money to try and keep up with them.
"Winning one of the big prizes with Spurs is not easy after the good job he's done and the good crop of players they've developed. The relationship with Levy that Rob has talked about, maybe there is enough of a connection there to keep him.
"But then you put that to one side and he could walk away, providing the contract is paid up and everything, saying 'I did a great job for you and this is a chance I feel I can't turn down'."
Also See: