Sevilla head coach Vincenzo Montella has described Manchester United boss Jose Mourinho as a "pioneer" ahead of their Champions League round-of-16 clash.
Mourinho takes his side to Spain for the first leg on Wednesday looking to build on an impressive record in Europe.
The Portuguese has won the Champions League twice as a manager, with Porto and Inter Milan, and last season he guided Manchester United to the Europa League title.
"Mourinho was a pioneer when it comes to tactics in football," Montella said at his pre-match press conference. "I've read many books. I think Mourinho is quite a good rival."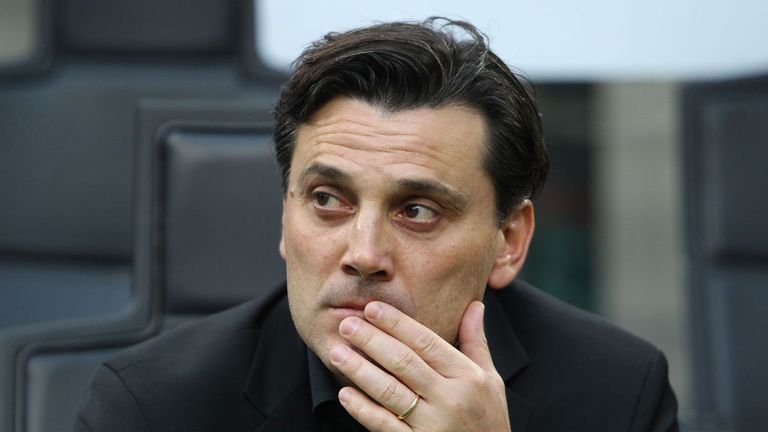 Sevilla have never made it past the Champions League round of 16 while Manchester United have lost only one of their last eight games in Spain, but Montella insists his side, who sit fifth in La Liga, are ready to face the Premier League's second-placed team.
The Italian said: "I am really excited by tomorrow's match. We'll need to be ready mentally and physically.
"It'll be a great day, great match. I don't know how many matches Mourinho has played in this competition but we will be ready."
Also See:
Pierre-Emerick Aubameyang: How Afoty nominee helped put Gabon on the map
David Beckham 'astonished' at Alexis Sanchez's move to Manchester United
Manchester City consider legal action after Sergio Aguero spit claim