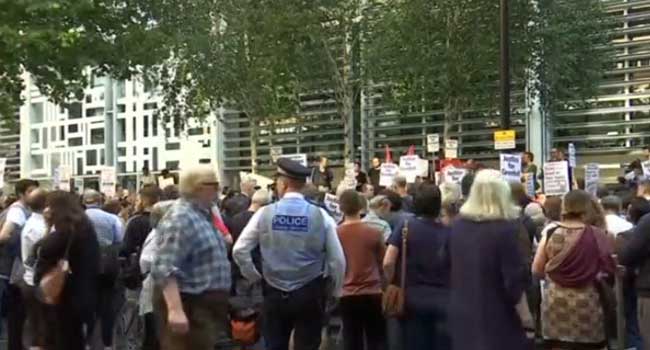 Hundreds of protesters marched to Downing Street on Friday (June 16) calling for justice after a deadly fire at a block of flats killed at least 30 people.
Crowds of people gathered outside the British Home Office before marching towards Downing Street, where they chanted slogans demanding justice and calling for Prime Minister Theresa May to resign.
May, already under pressure after a botched snap election, is facing widespread criticism for her response to the blaze. She has promised to set up a public inquiry and pledged 5 million pounds to help the victims.
During another demonstration earlier on Friday, protesters barged their way through an automatic door at Kensington and Chelsea council town hall and sought to gain entry to an upper floor. Police barred their way and scuffles broke out, a Reuters reporter said.