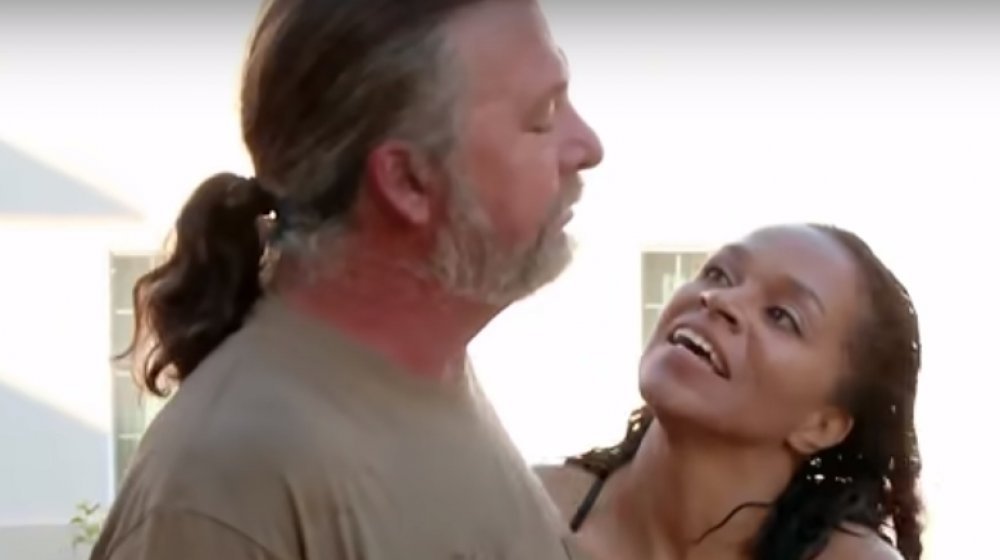 What happened to Lizzie and Scott from Love After Lockup?
We got an early taste for the problems Lizzie and Scott would face after Love After Lockup while the show was still being filmed. Just one hour after getting out of a 9-year stint in prison, Lizzie went on a massive gas station store shopping spree at Scott's expense.
In a recent "Where are they now?" promo from WeTV, Scott dished to his friend Charlene that he has spent more than $90,000 on Lizzie since she got out of prison.
"I've blown all my savings and ended up in debt," Scott said in a FaceTime conversation with Charlene.
He added, "I feel powerless because when she asked me for something, I'd always say yes and never say no."
Lizzie's demanding ways eventually led Scott to question whether or not he could trust her. "At different times, I've thought Lizzie was conning me in the past, but right now, I have to trust her. I've invested way too much time and money into this relationship to give up now."
For Lizzie's part, she said in another clip that Scott "pretended" to have "all this money" when they first got together, but that the truth eventually came out.
Meanwhile, Scott isn't without demons of his own.