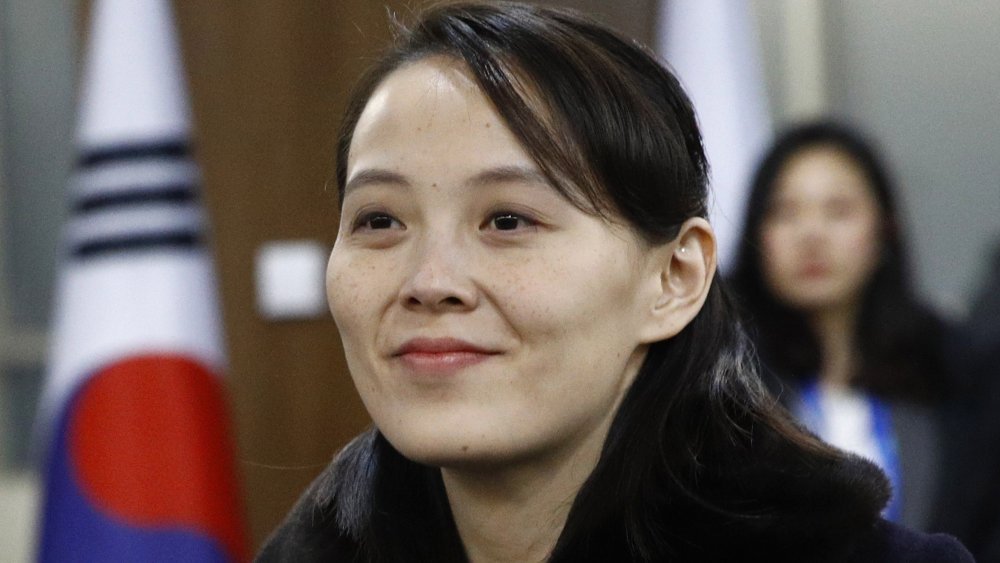 The unsaid truth about Kim Yo Jong's husband, Before Kim Jong Un took over the position of Supreme Leader of North Korea, it was held by his father, Kim Jong Il, who also took it over from his own father. As Kim Jong Un has no adult children (only three little ones, including a young daughter named Kim Ju Ae), it's only natural that the responsibility to oversee the country will fall on his sister and right-hand woman, Kim Yo Jong.
Still, reports indicate that because Kim Yo Jong is a woman, her taking over is not necessarily a given."It's definitely possible that she would face some serious challenges to her legitimacy and power if she took over, even with the Kim family name," Mintaro Oba, a former U.S. State Department official who specialized in the Koreas, told Time. Instead, Kim Pyong Il, her and Kim Jong Un's uncle, could be next in line for the job, per Bloomberg. 
According to Bloomberg, Kim Pyong Il "is the last known surviving son of North Korea's founder, Kim Il Sung." And while he has spent the last four decades traveling the world from one diplomatic post to another, he returned to Pyongyang, the capital of North Korea, in 2019.
If Kim Yo Jong does end up taking over for her brother as Supreme Leader of North Korea, she would be the "world's first known female dictator," per Mashable.