England's World Cup-winning youth players should seek loan moves to fulfil their potential, according to one of their predecessors in the Young Lions set-up, Jack Cork.
Cork was a highly-rated product of the Chelsea academy, captaining the club's youth and reserve teams as well as England Under-19s, but failed to make the first team at Stamford Bridge.
Instead, he set out on a series of temporary moves – six in total – building the experience that has made him a Premier League regular with Southampton, Swansea and now Burnley
The bulk of the side which captured the Under-17 World Cup for England last week are with elite clubs including Chelsea, Manchester City and Liverpool, but Cork thinks chances will be limited at that level.
"It's always difficult, especially at the big clubs but the way it works with the loan system there are a lot more opportunities," he said.
"You need to get out on the stage and play games. It can be daunting at first, at 18 or 19, but for me it was the best way to do it.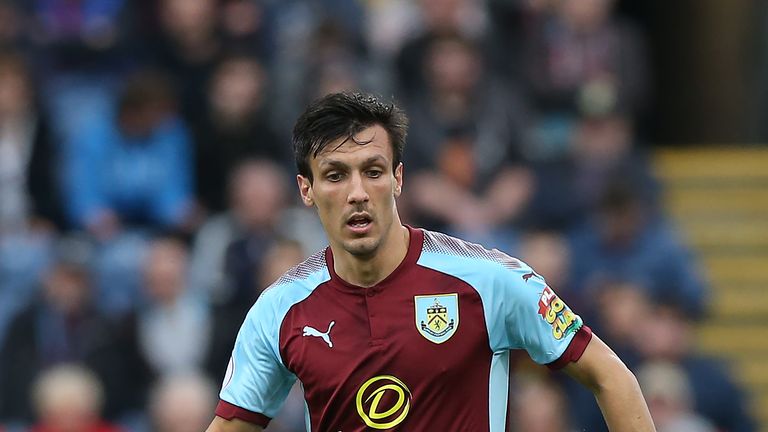 "It's good for young players because you're not really going to get the first-team opportunities unless you're someone like Phil Foden, who has the press around him and the manager bigging him up at every opportunity.
"For me, I'd say to those young players 'go and get as many games as you can while you're young' and if it gets to a point where you're still not playing games in your first team then maybe look to leave."
Cork cited the example of Tottenham's Josh Onomah, who won the Under-20 World Cup in June and is spending the season with Aston Villa in the Championship.
"I watched the first half of the Villa game (against Preston) the other night and I saw Onomah," he said.
"I didn't know much about him before but I saw himself put himself about, get physical and I think that's all you need. To put yourself out there, to be in a competitive environment where people depend on you to get results.
England seek to wear poppies against Germany
"I was really impressed with him. He could probably have sat at Tottenham playing a couple of times, but you need games coming from that sort of environment."