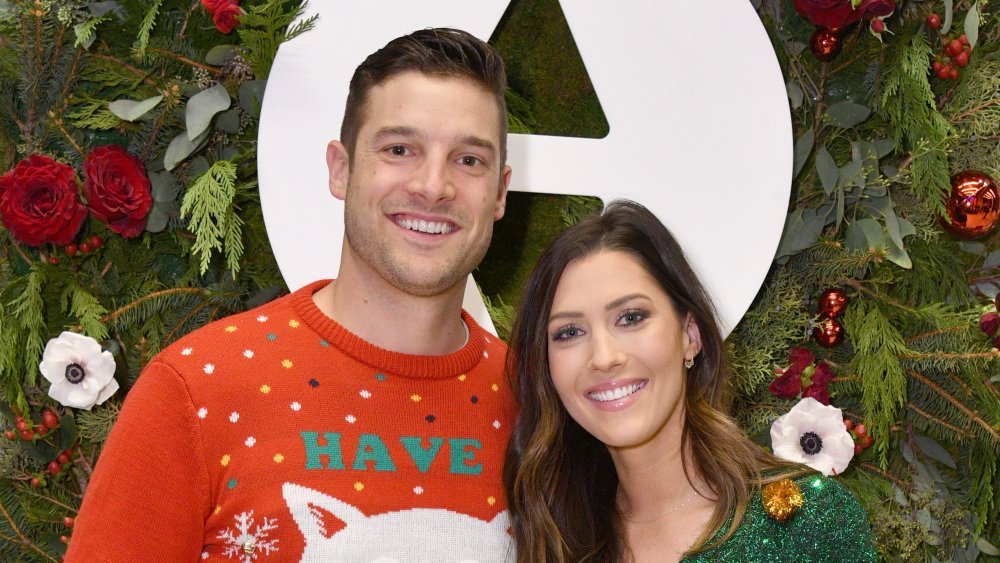 Former Bachelorette Becca Kufrin has 'zero wedding plans' with Garrett Yrigoyen, Despite the fact that they're not yet married and don't have any wedding plans in the works, Becca Kufrin's relationship with Garrett Yrigoyen seems to be just fine. And yet, there have been rumors that the two broke up due in part to the fact that he didn't accompany her to Chris Randone and Krystal Nielson's wedding in June 2019.
"He still has a life," Kufrin told Rachel Lindsay on the Bachelor Happy Hour podcast. "He still has friends from his hometown, and they were having a birthday. … Fast forward to now a couple of months later when the wedding actually airs, and I'm watching the wedding on TV and I'm just getting all of these DMs and messages from people being like, 'Oh, my God, did you guys break up?' 'Oh, my gosh, you're a bad fiancé,' or, 'Garrett's a bad fiancé.' 'Why didn't you go together?'"
While there might have been concern over the status of their relationship, Kufrin posted an Instagram message about Yrigoyen on December 6, 2019, writing, "I love him. Simple as that. I woke up this morning feeling extra grateful for his humor, love, kindness, support, spirit, skills in the kitchen, and of course, his big ol….smile." It definitely sounds like these two are still together …and madly in love!