Chelsea look set to stick with manager Antonio Conte for now – and have not approached any potential candidates to replace him.
Whilst his future at Stamford Bridge beyond the summer looks bleak, Sky Sports News understands owner Roman Abramovich is against employing a short-term fix ahead of a busy few weeks with matches against both Manchester clubs and two against Barcelona.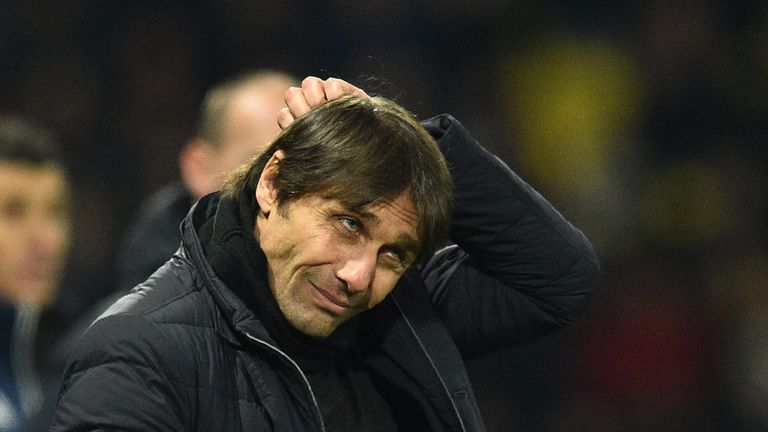 SSN understands Conte will be given time to turn Chelsea's fortunes around after a difficult period, capped with defeats against Bournemouth and Watford.
Relations between Conte and the Chelsea board continue to be strained. As far back as last summer he complained openly he was not being backed in the transfer window.
SSN has also been told that reports of contact being made with two out-of-work managers – Carlo Ancelotti and Luis Enrique – are inaccurate.
Conte believes his squad lacks the resources to be able to make wholesale changes to his starting XI and has given his squad three days off ahead of Monday's home match against West Brom.
Also See: