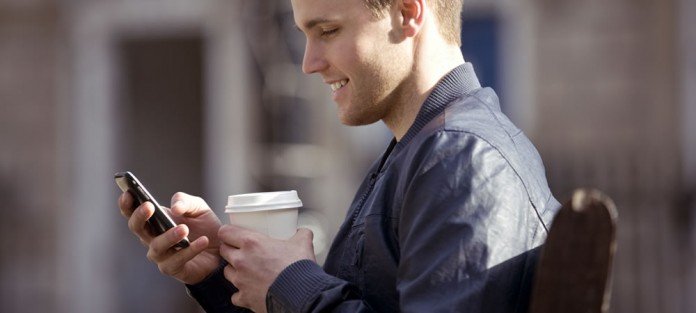 Come, on it's 2017. It's time to stop chasing a pay rise on Football Manager and start earning a salary bump IRL.
Dozens of apps that make you money have sprung up in recent years, so we've picked 10 of the best to help cash in on that smartphone addiction.
Foap
Best For: The Snap Happy
Using Foap is basically like making your own stock image library. Upload your highly 'gramable photos, name a price, and if people like your snaps, they can buy them. Apparently, animal pictures go down well, so if you fancy making some extra pounds off your pics, it's time to get the cat ready for its close up.
Field Agent
Best For: Going On A Mission
With Field Agent, you earn money by doing simple tasks that are nearby. Use the app to check the map and accept a job – such as counting items on a shop shelf (we have no idea why either) or filling in a survey – after which you're given a set amount of time to complete it. It's sort of like being in 24, without the imminent risk of doom, and a little pay packet at the end.
Ibotta
Best For: Cashback For Nada
You might not get money for nothing, but you can get money for almost nothing. All you have to do is use cashback app Ibotta to take photos of your receipts. You'll then get a rebate, depending on the products you've bought, and promotions stores have on. It really is that simple.
NCP Online
Best For: Shouting Your Opinion
Stop posting your opinions on Facebook and give them to someone who cares, namely NCP Online. Just scan recently purchased products, send in the data and give your thoughts. You get points for every interaction, and once you have enough, you can cash them in for rewards.
i-Say Mobile
Best For: Earning On The Commute
Ipsos was the firm responsible for many of the prediction polls for the US presidential election. While it might have been a bit off the mark, it is still one of the world's biggest research companies and so has developed an app to get you involved. Just complete some of its surveys on your mobile and get paid either in Amazon gift cards or straight into a PayPal account. We're with them.
Swagbucks
Best For: An Excuse To Shop
No, not a trendy new coffee offshoot, but an app and browser plug-in that lets you participate in nine different activities to cash in on your spare time. Watching videos, surfing the web and online shopping are all rewarded with Swagbucks – an online currency that is redeemable in gift-card form. Plenty of high-street brands allow you to use them, including John Lewis, New Look and Marks & Spencer. So while it's not cold hard cash, it's the next best thing.
Slidejoy
Best For: Low Effort Reward
Providing your partner being your phone background isn't a make-or-break scenario, you can turn your screen into an ad space and get a bit of cash for it. After installing Slidejoy, you'll get an ad as your lock screen. Ignore it or engage with it, either way, you'll make around £10-£15 a month.
Pact
Best For: Multiple Gains
Getting fit and managing your moolah are up there with the most commonly broken New Year's resolutions. Luckily, Pact can help with both. Users commit to working out and eating healthily, pledging meals or gym sessions. If you hit your goals, you are paid by the members who don't. However, it works both ways, so slack off, and you'll lose the wrong kind of pounds.
Viggle
Best For: Couch Potatoes
Everyone's a tastemaker these days, but if you consider yourself a TV or music buff, then Viggle could be for you. Whatever you're watching or listening to, just open the app, and it will identify the song or show. Viggle collates data on the demographics of who's watching and listening to what, and you get paid in return.
Rewardable
Best For: Getting Outside
Make the most of being out and about by downloading Rewardable. The app lets you sign up for tasks that take between five and 15 minutes, each of which can pay up to £20. These can be anything from picking up groceries to taking a picture of an in-store display for a brand. When you want to cash out just hit withdraw, and funds are transferred to your PayPal.