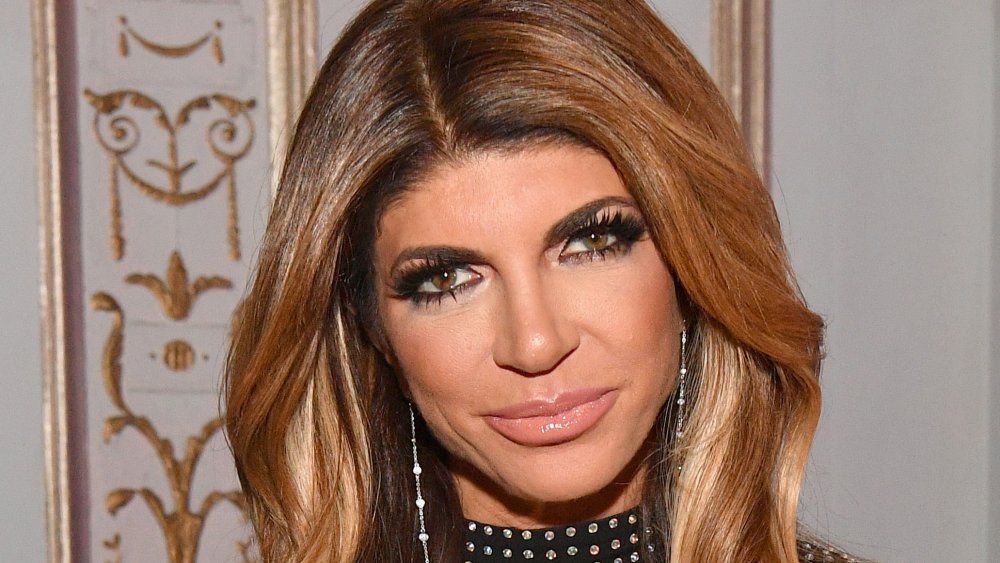 Why Teresa Giudice's dad always warned her about Joe Giudice, Despite Giacinto Gorga's friendly rapport with his son-in-law, Teresa Giudice's late dad had an ongoing concern about Joe Giudice. Apparently, Gorga told Joe several times to apply for U.S. citizenship but he never did it. Case in point: In an episode of The Real Housewives of New Jersey, Teresa Giudice got off the phone with Joe, who was being held in ICE custody, and Gorga said to her, "He never did nothing right. He did everything wrong. [He's] gotta blame himself," (via Bravo).
Later, Teresa appeared on Watch What Happens Live with Andy Cohen and elaborated on her father's frustration, explaining how, when they went on family vacations, Joe always had to stand in a different line at customs because he isn't an American citizen. Teresa said (via the Daily Mail), "Yes, so my father used to always tell him, 'Go get your citizenship.' My dad really did tell him a lot of times."
Teresa and Joe have since split up, with a source confirming their separation to People in December 2019. And although Joe and Gorga were good friends despite their differences, Teresa's father was never one to get in the way. When Cohen asked Teresa what her father would think if she and Joe parted ways, she said at the time, "He supports whatever makes me happy."
All drama aside, Nicki Swift sends its condolences to Gorga's loved ones.