By:
PTI
| Kolkata |
Published:August 22, 2017 4:41 pm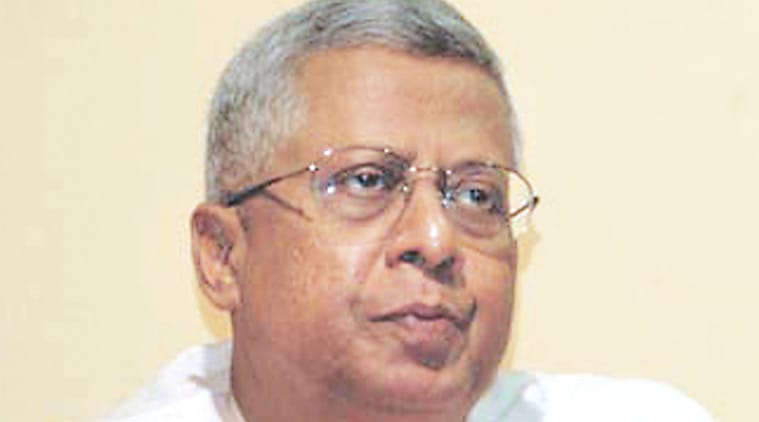 Tripura Governor Tathagata Roy. (File Photo)
Governor of Tripura Tathagata Roy on Tuesday regretted the run down condition of engineering industry in eastern India which was used to be a matter of glory in the past. "You see eastern India today and what it used to be in the past. The possible reaction will be nothing but to shed a drop of tear," he said at an event organised by Engineering Exports Promotion Council (EEPC) at Kolkata. Roy, who was earlier the president of West Bengal unit of BJP, said that Howrah was once known as the Sheffield of India where companies like GKW, Remington Rand, Martin Burn, Braithwaite and Hindustan Motors used to operate.
"All these are things of the past or barely existing", he said.
According to Roy, engineering exports from the east used to account for 50 per cent to 60 per cent of India's overall figure. "This has now dwindled to less than 15 per cent."
The reasons for such a decline were known to all, he said adding West Bengal had a bad experience in the recent past. "A car factory started construction of its plant (the Nano plant in Singur) and then went away. And some proudly say that land has been given back to the cultivators," Roy said.
The state was moving from an industrial age to agricultural age, he said adding that similar signs were seen in Odisha when Posco and Vedanta moved away. "But Odisha showed some kind of dynamism", he said.
Roy said resurrection was still possible in Bengal if the right government was there as well as a stable land policy and good infrastructure.
The state has good coal reserves and plenty of power, he said but was quick to add that there was no load-shedding as there was no load here referring again to lack of industrialisation.
About Tripura, he said that connectivity was still a problem and transit through Bangladesh would help to a great extent.
For all the latest India News, download Indian Express App