Last Updated: 19/06/17 1:53pm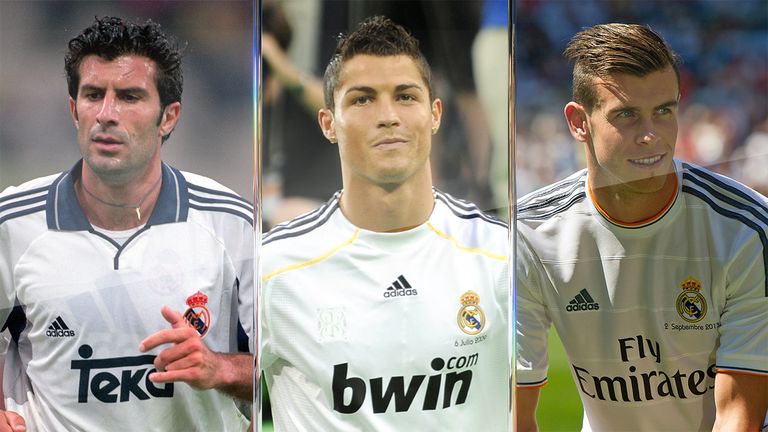 Florentino Perez has been re-elected as Real Madrid president – and history suggests a Galactico signing is likely to follow.
Perez is set to remain in charge at the Bernabeu until 2021 after no other candidate presented a bid to rival him before the deadline on Sunday.
The 70-year-old has plenty on his plate as Cristiano Ronaldo seeks a move away from the club following accusations of tax fraud by Spanish prosecutors.
But Perez's re-election could also be significant for potential incomings at the Bernabeu. Since first becoming president 2000, Perez has produced a Galactico signing in every one of his four election years.
Here, we take a look back at his record. Could Monaco's Kylian Mbappe be next?
Summer of 2000
Perez famously secured the presidency in 2000 by promising to bring in Luis Figo from arch-rivals Barcelona. The Portuguese star duly arrived for a then world-record fee of £54m, helping Los Blancos win La Liga in his first season at the Bernabeu.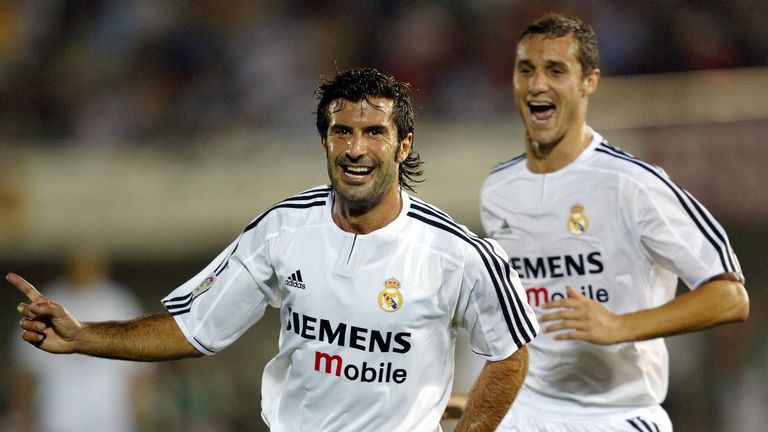 Luis Figo was Florentino Perez's first Galactico signing in 2000
As well as bringing in Figo, Perez also clinched deals for Claude Makelele and Albert Celades from Celta Vigo, Flavio Conceicao from Deportivo, Pedro Munitis from Racing Santander, Cesar Sanchez from Real Valladolid, and Santiago Solari from Atletico Madrid. The overall spend comfortably exceeded £100m.
Summer of 2004
After securing his second term as president in 2004, Perez clinched an £8m deal to sign 2001 Ballon d'Or winner Michael Owen from Liverpool. The England striker became the latest Galactico in a squad containing Zinedine Zidane, David Beckham, Raul, Figo and Raul.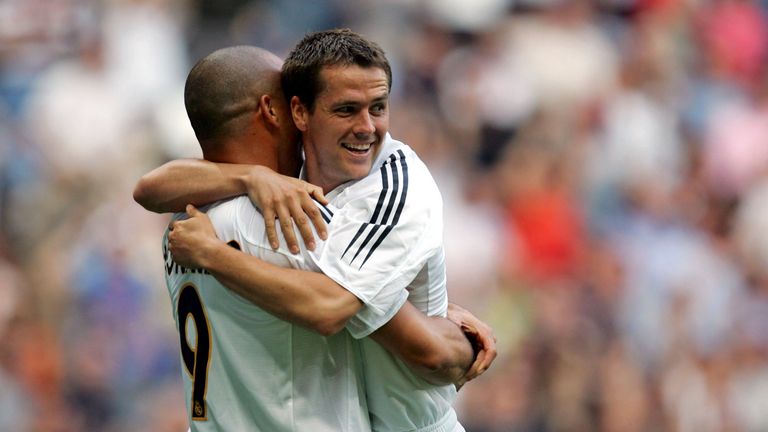 Michael Owen swapped Liverpool and Real Madrid in 2004
Perez also brought in defenders Walter Samuel and Jonathan Woodgate from Roma and Newcastle respectively.
Summer of 2009
Perez embarked on a huge spending spree when he regained the presidency three years after resigning in the summer of 2009.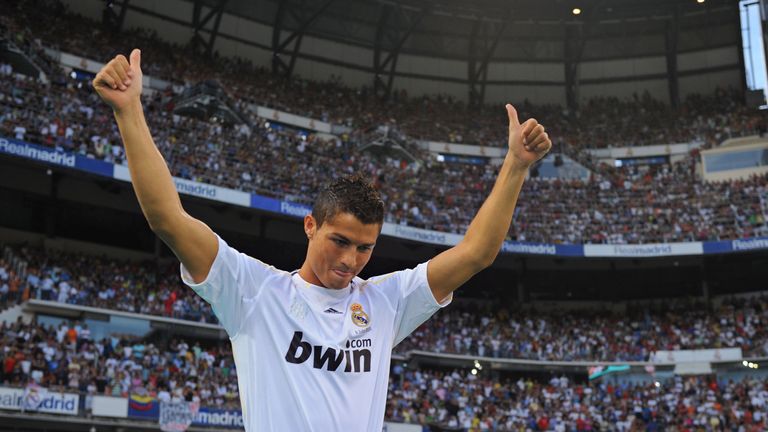 Cristiano Ronaldo was unveiled by Real Madrid in 2009
Cristiano Ronaldo was the headline arrival, joining from Manchester United for a world-record £80m fee, but there was also a £59m deal to bring in Kaka from AC Milan and a £30m move for Karim Benzema. The spending didn't end there, either. The Galactico trio were followed by Xabi Alonso, Raul Albiol, Alvaro Arbeloa and Esteban Granero, taking spending beyond £200m.
Summer of 2013
Perez marked the start of his fourth term as Real Madrid president by replacing Jose Mourinho with Carlo Ancelotti and embarking on another summer of spending in the transfer market.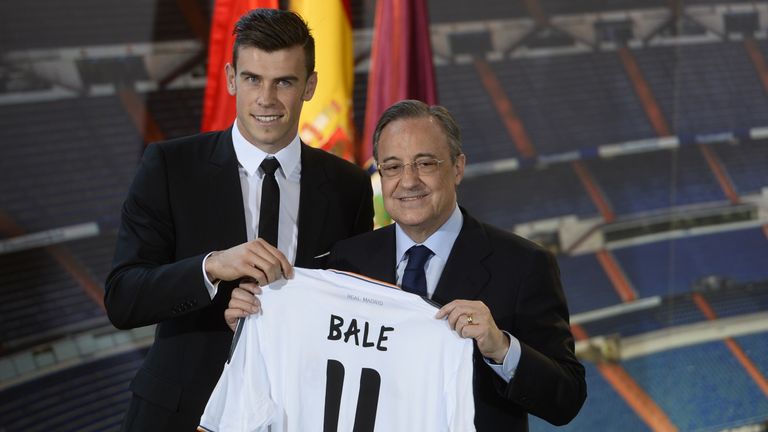 Gareth Bale poses with Florentino Perez at his Real Madrid unveiling
Gareth Bale arrived from Tottenham for £86m, setting a new world record, and there were also deals for Asier Illaramendi from Real Sociedad, Isco from Malaga, Casemiro from Porto and Dani Caravajal from Bayer Leverkusen. Perez funded the splurge by selling Mesut Ozil and Gonzalo Higuain to Arsenal and Napoli respectively.
Summer of 2017
Ronaldo's future is dominating the headlines at Real Madrid this summer, but there is likely to be at least one big-name arrival regardless of what happens with the Portuguese superstar.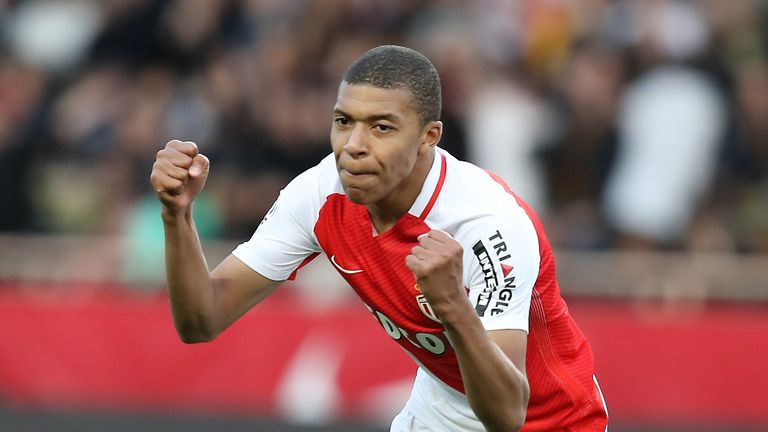 Could Monaco's Kylian Mbappe be the next Galactico signing?
Monaco star Mbappe seems the most likely arrival having told Marca that he only wants to play for Real Madrid. The 18-year-old, who has also attracted interest from Paris St Germain, Manchester United, City, Arsenal and Liverpool, would command a world record fee in excess of £100m.
Madrid have already agreed a deal worth in the region of £40m for 16-year-old Brazilian prodigy Vinicius Junior, who will move to the Bernabeu in 2019, while they have also been linked with blockbuster moves for David de Gea, Gianluigi Donnarumma and Eden Hazard.
It seems it could be another busy election summer for Perez and Madrid…