Niger Tornadoes FC of Minna says the payment of the team's match bonuses motivated the club to defeat El-Kanemi of Maiduguri 1-0 in the ongoing Nigeria Professional Football League (NPFL).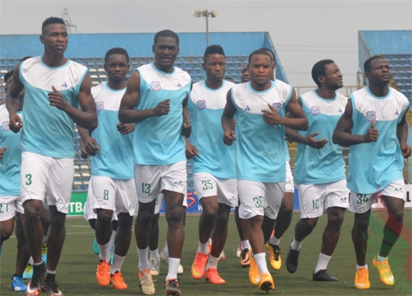 Niger Tornadoes
The team's Captain, Mustapha Aliko, who made the assertion after their training session on Wednesday in Minna, thanked the club's Chairman, Alhaji Adamu Aliyu for the motivation on the Match Day 33.
He said that the chairman told the team that his visit to their camp before the encounter with Elkanemi was to encourage them and give the necessary support required to execute the match.
"Our chairman's visit was timely, it was not just timely but encouraging. He paid the club two match bonuses of N700, 000 per match being owed.
"We have just received Elkanemi's defeat match bonus and he also redeemed his pledge of N500, 000 he promised us should we beat them.
"As I speak to you, our salaries are being paid promptly; we have been paid up to date.
"The chairman has kept to his promises of seeing to our welfare since he came on board,'' he said.
The captain said that the consistent support of the management would spur the club to finish the league on high note as they were determined to reciprocate the kind gesture.
"We won't let the club down as we enter into the last stages of the league.
"We are going to double our efforts to see if we finish the league better than we did last year,'' he said.
The club ended the 2015/2016 NPFL on 11th position.
The club is currently on 8th position with 58 points from 33 matches in the ongoing NPFL.