Manchester United's Nemanja Matic says his fellow midfielder Scott McTominay is going to be a "big player" for the club.
McTominay has forced his way into the United midfield picture this season and he lined up alongside Matic in the starting XI for the Champions League draw in Sevilla and Sunday's home win over Chelsea.
The 21-year-old, who has now made 10 competitive starts, is on the shortlist for United's player of the month award – and Matic thinks the youngster has a very bright future.
"He is 21 and to play like that [against Chelsea] and control the game like that is impressive. He will be a big player for Manchester United.
"I like him because he is a very nice guy and he doesn't have a problem to ask something before the game. I am always there to help him.
"When I came to Manchester, I saw within a few days he would become a top player.
"He is working very hard, but I don't want to say too many things about him because he is still very young.
"But he deserves all the good things."
Matic knows what is needed to play in midfield under United manager Jose Mourinho, who he worked with at Chelsea before moving to Old Trafford in the summer.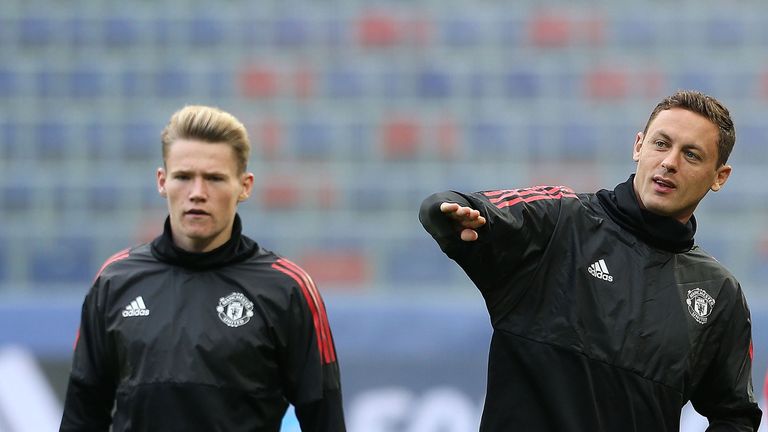 "To fight for the team and not to let the opponent have big space to play," said the Serbia international.
"And this is what Scott and me did [at the weekend]."
Also See:
Manchester United supporters unveil Munich tribute on crash site
Leicester's Riyad Mahrez says he will continue to give his all for Leicester
Chris Smalling says second place is the 'bare minimum' for Manchester United