Manchester United defender Chris Smalling insists finishing second is the "bare minimum" for his side this season.
Local rivals Manchester City have opened up a 13-point lead at the summit of the Premier League table, with Jose Mourinho among others conceding the title is all but theirs.
Smalling, however, believes it is now crucial for United to finish as the country's second best.
 Having never finished lower than third in the Premier League under Sir Alex Ferguson, they have failed to finish higher than fourth since he retired as a champion in 2013 – a side Smalling was part of.
"I think obviously we've been second for quite a while and that needs to be our bare minimum," the United defender said of the Premier League.
"The fact we get to play Liverpool at home as well I think is a big advantage.
"If we can separate ourselves from Chelsea and Liverpool and work our way up then we can do that.
"But I think that's our (goal) first and foremost."
Beating fellow top-four chasers Chelsea on Sunday saw United reclaim second place which had momentarily been taken by Jurgen Klopp's Liverpool, following their victory over West Ham at Anfield.
United will welcome Klopp's side to Old Trafford on Saturday, March 10, live on Sky Sports, and Smalling believes his side should be boosted by their recent win.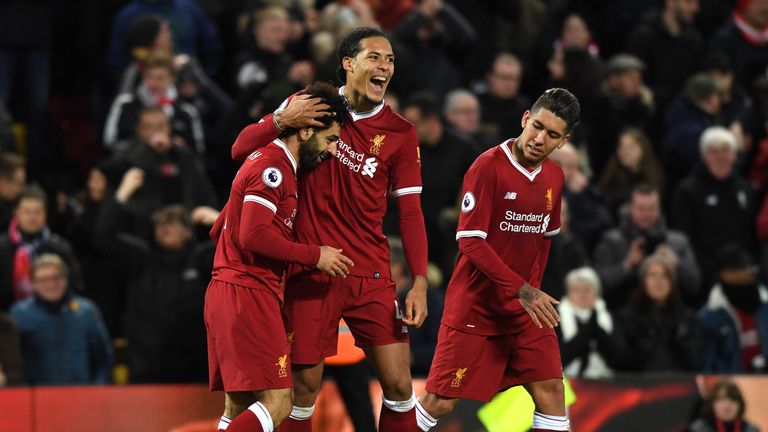 "I think being able to beat a rival, it's almost like a six-pointer because of how close we are," Smalling said of the Chelsea victory.
"The confidence just breeds (confidence) and we're ready for the next one.
"I think considering sort of how close we are in the table, I think it gives them a massive blow and us a lift.
"I think all of us, especially that top five, are probably all going to be there or thereabouts come the end of the season.
"These are huge games and I think the fact we play a lot of our rivals at home is going to be a big factor because of our home form."
Also See:
Romelu Lukaku intends to return to boyhood club Anderlecht before end of his career
Mohamed Salah's time at Basel: The making of Liverpool's newest hero
How Jose Mourinho must mould Man Utd to challenge for Premier League title