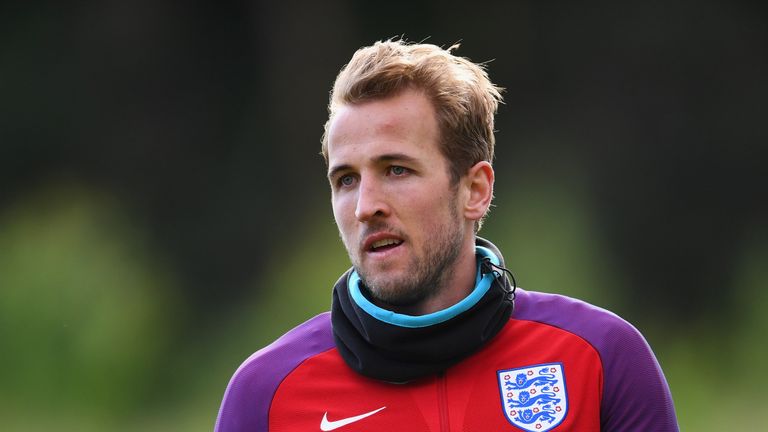 Harry Kane admits he aspires to win the Ballon d'Or in his career
Harry Kane has revealed his Ballon d'Or aspirations but admits he must achieve international success like Cristiano Ronaldo.
Kane finished Tottenham's season with the Premier League's Golden Boot after scoring 29 goals, taking his tally to 75 in the competition over the last three campaigns – more than any other player.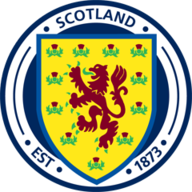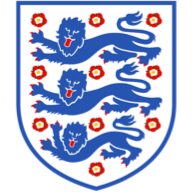 Scotland vs England
June 10, 2017, 4:00pm
Live on

Reigning Ballon d'Or holder Ronaldo once again fired Real Madrid to La Liga in the 2016-17 season, but Kane is also looking to mirror the former Manchester United forward's record on the international stage with Portugal.
The Spurs striker is expected to lead the line for England when they take on Scotland in their World Cup Qualifier on Saturday, live on Sky Sports 1 HD, and knows reaching Russia 2018 is vital for his own personal objectives.
"Who wouldn't want to win that big gold trophy? It's definitely something I aspire to do," Kane said, when asked of his Ballon d'Or aspirations. "Doing that, you have to win the big tournaments, for club and country.
"Ronaldo won the Euros and the Champions League and that's part of the reason why most of the time he wins it. Messi's is a similar situation.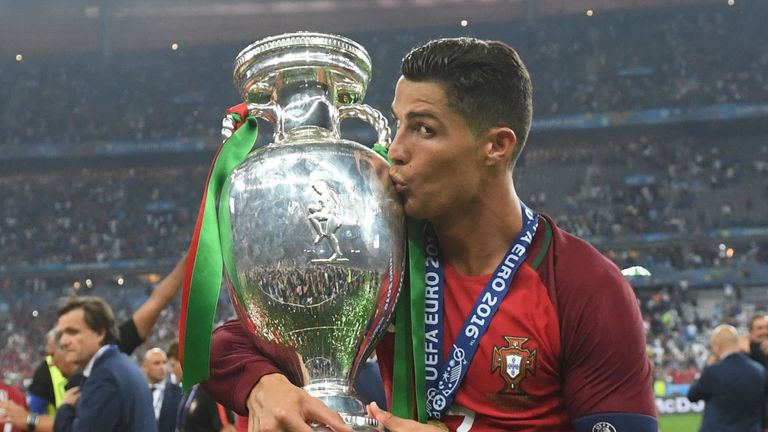 Cristiano Ronaldo captained Portugal to Euro 2016 glory
"To do that, it isn't just individual, I think it's part of a team thing as well, winning team trophies.
"That's hopefully what we can do at Tottenham. And for sure I'd love to win that trophy one day."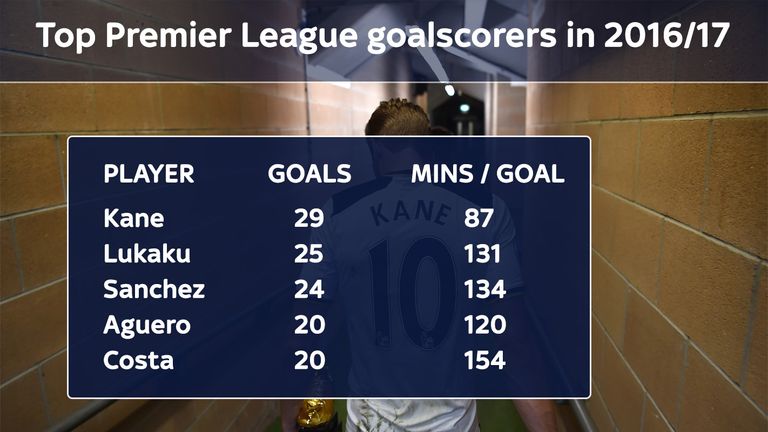 Tottenham's Kane is the Premier League top scorer in the 2016/17 season with a superior strike rate too
Ronaldo scored twice in Real's 4-1 win over Juventus to secure the club's 12th Champions League victory earlier this month, and Kane believes the big-game consistency is what sets the Portugal captain apart.
"You see him do that game in, game out, in the finals, in the semi-finals," said Kane. "That's what I aspire to be. Ronaldo's a great role model, a fantastic player. That's hopefully something I can achieve one day."
Tottenham's failure to catch Chelsea at the top of the Premier League meant Kane once again missed out on the title, but while the likes of Gareth Bale have departed north London in search of more trophies, Kane believes he is in the right place to achieve his goals.
Kane shared his thoughts about about the possibility of captaining England ahead of their match with Scotland
"The aim is to do it for Tottenham," he said. "That's my aim and the club and the manager's aim. That's got to be our focus.
"We can't be going into the Champions League next year not expecting to try and win it. That's got to be our mind-set and that is our mind-set."