Crystal Palace boss Roy Hodgson is relishing being able to include Wilfried Zaha in his starting line-up again.
Hodgson takes his relegation-threatened team to Huddersfield on Saturday and Zaha, who has been out with a knee injury, is fit to play from the off following his appearance as a substitute at Chelsea last week.
With Ruben Loftus-Cheek, Mamadou Sakho and Yohan Cabaye all available as well, the Palace boss can call on his most influential quartet again.
Speaking about Zaha, Hodgson said: "He has the exceptional ability to run with the ball and beat people. Those type of players are very important as we saw in the Chelsea-Barcelona game and Lionel Messi. If Messi hadn't played it could have been a totally different result (Barca won 3-0).
"We have had to do without (Zaha, Sakho, Loftus-Cheek and Cabaye) for a long period of time and as I said about Lionel Messi, you watch a game (against Chelsea) and you wouldn't have to be too intelligent to work out that this guy is so important for his team and if you took him out of their team, they might not be quite as dominant as they have been.
"All four are definitely available and I have to pick what I think is the best starting 11 from this group – something I haven't been able to do for a long period of time.
"Having these guys come back has helped remove any lingering gloom there might have been, and most important of all it stops you feeling sorry for yourself, because that's a very dangerous thing to do."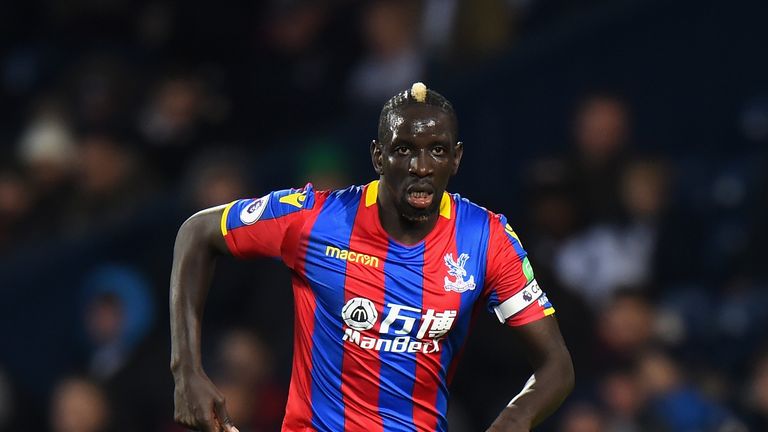 Zaha will almost certainly start having excelled throughout the second half of last week's 2-1 defeat at Chelsea, but Hodgson has decisions to take over the other three against Huddersfield's high-intensity style of play.
"They are mechanically fit to start, but they are very short of match practice," he added, "But this will be a high-tempo game, a game where any mistake is going to be potentially costly.
"It is one thing being mechanically fit, to get through a training session, and then playing 90 minutes at a high level and high intensity we're going to play in this coming game.