WAR!!! Actress Etinosa Reacts Angrily After A Muslim Man Dared Her To Quran As An Ashtray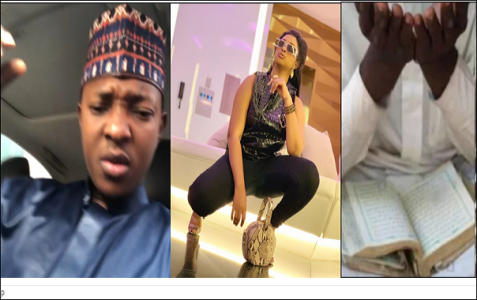 Controversial Nollywood actress Etinosa Idemudia has demanded the sum of N10Million Naira from an Islamic poet that dared her to use the Quran as an ashtray.
The Islamic poet had in a recent video dared Etinosa stating that she will witness horrible things if she tries such an act with the holy Quran.
SEE ALSO
Muslim Man Threatens To Kill Actress Etinosa If She Uses Quran As Ashtray (Video)
But Etinosa did that with the bible and she has insisted nothing will happen if she repeats it with a Quran but this time, she wants to make money for the entertainment she'll serve the audience.
See their banters below;