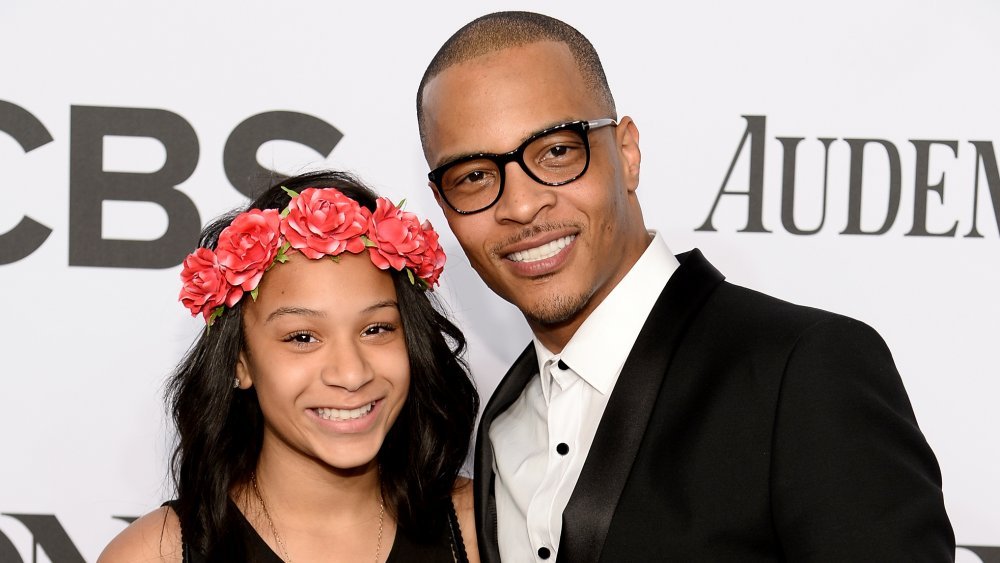 The unsaid truth about T.I.'s daughter, Deyjah Harris, Fans instantly blasted T.I. for his bizarre remarks about his daughter's hymen. During an appearance on Jada Pinkett Smith's talk show Red Table Talk in November 2019, he finally apologized.
"She did have a problem with me talking about it and I understand that and I am incredibly apologetic to her for that," T.I. said on the Facebook series, adding that he actually stopped going to the gynecologist with his daughter when she was 15 or 16 years old (per Essence).
Deyjah Harris has stayed mostly quiet about the incident, though she briefly addressed it in an episode of T.I. & Tiny: Friends & Family Hustle, where she said that her relationship with her dad has since changed. Plus, amid all the drama, Deyjah liked several tweets criticizing her dad and she eventually unfollowed him and his wife, Tiny Harris.
It was because of his daughter's reaction that T.I. said he decided to talk about the controversy on Red Table Talk in the first place.