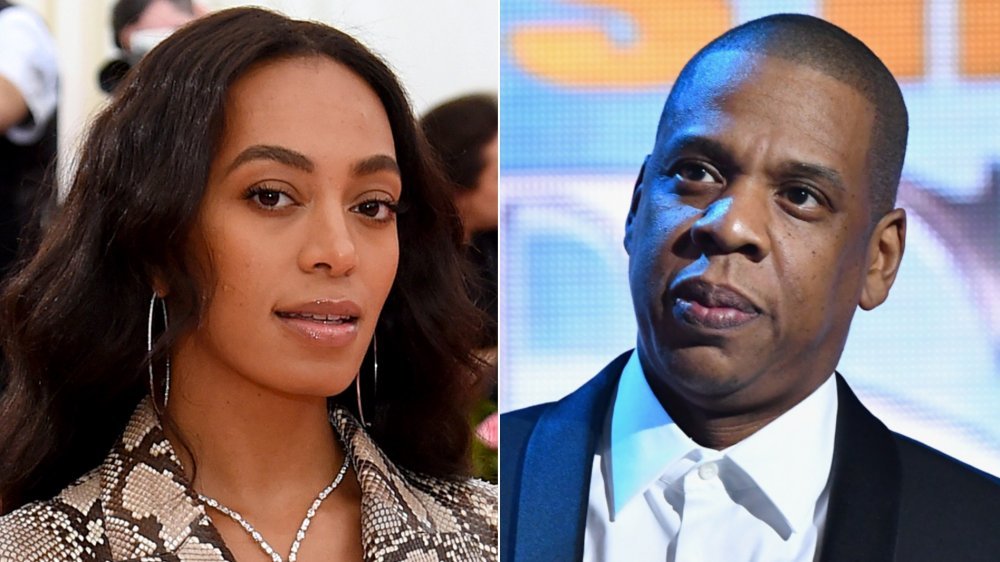 The unsaid truth of Solange and Jay-Z's relationship now, If you were to judge Solange Knowles and Jay-Z's relationship from that TMZ footage alone, you'd probably think that they don't really get along. But the reality is quite the opposite, according to Jay-Z. In 2017, he gave an interview to Rap Radar on Tidal where he described his connection with his younger sister-in-law (via ABC News).
"We've always had a great relationship," Jay-Z said. "We've had one disagreement. Before and after, we've been cool. That's my sister. Not my sister-in-law, no, my sister. Period."
Jay-Z added that he also respects Solange as an artist. "I think we went into the elevator as great artists," he said in the interview. "I've always loved Solange's music; I thought she was slept on until this last album ["A Seat at the Table"]."
Solange has never addressed the incident publicly, aside from the family's statement. Beyoncé did, however, tell the now-defunct Lucky magazine that her family was "all good" and that their 2014 statement summed up their feelings on the matter (via ABC News). "[W]e all feel at peace with that," Bey said.
Beyoncé and Jay-Z have also mended their own relationship, partly in therapy, according to People. Since they're in a better place, it makes sense that Jay-Z and Solange would be, too. All in all, the whole family is seemingly doing much better these days!