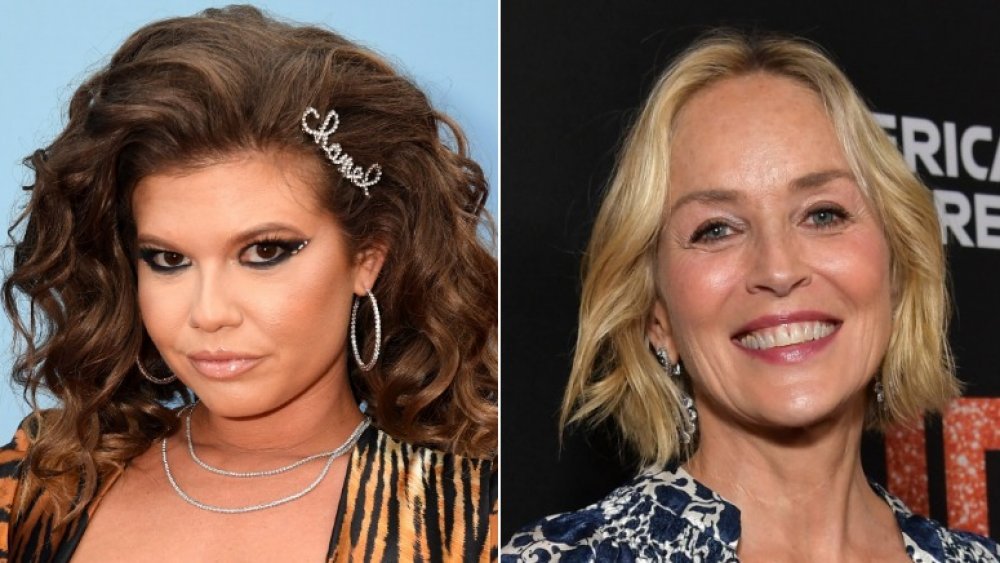 The real reason why Sharon Stone is suing Chanel West Coast
If you listen to "Sharon Stoned," you'll notice that you get about 20 seconds worth of Chanel West Coast repeating the words "Sharon, Sharon, Sharon Stoned" until you get to any real lyrics — sounds a little extra, right? Sharon Stone obviously thought so. According to the lawsuit obtained by The Hollywood Reporter, "The song gratuitously and repeatedly uses the name 'Sharon Stone' in its lyrics,'" the lawsuit states. "More than one-quarter of the song's length (a full one minute and twelve seconds of the song) consists of nothing more than defendant Dudley repeatedly saying the name 'Sharon Stone' in mantra-like repetition." The suit also states that the song "repeats the name 'Sharon Stone' thirty-three times and the name 'Sharon' ninety-nine times." To add fuel to the fire, in the "Sharon Stoned" music video, West Coast recreates some of Stone's most iconic movie scenes, including the memorable interrogation scene from Basic Instinct.
All this is to say, Stone isn't thrilled about West Coast trying to make a quick buck off of her "extraordinary level of popularity and fame." So what is Stone hoping to gain from the lawsuit? In addition to a court order that will prevent the rapper from using her name and/or image, Stone also wants "disgorgement" of any money West Coast has made from the song and music video, as well as "punitive" and "compensatory damages," and "an award of attorney's fees and costs." In other words: Sharon, Sharon, Sharon Stone did not come to play, play, or play.