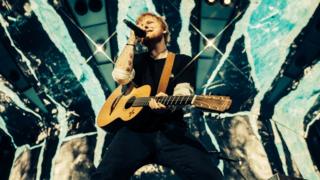 Ed Sheeran kicked off the final stop on his record-breaking world tour in front of his home fans.
The singer-songwriter told the crowd of 40,000 on Friday he was "so happy" to be ending his Divide tour over four nights in Ipswich.
He was supported by fellow Suffolk rockers The Darkness and a local act chosen through BBC Introducing.
By the end of the tour the 28-year-old will have spent 893 days on the road, eclipsing U2's previous 760-day mark.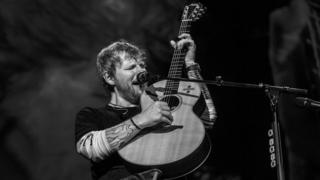 Fans began queuing at dawn to get their spots at the front, with some having travelled thousands of miles to be there.
"This feels really, really weird and cool for me to be able to stand on stage in the place that I was brought up and that I live," said Sheeran.
"I did do the typical musician thing where you think that you have to move to LA, so I moved to LA and hated everything about it.
"But I've lived back here for sort of, like, seven years and I just love being here and I'm so happy to be able to end the tour here."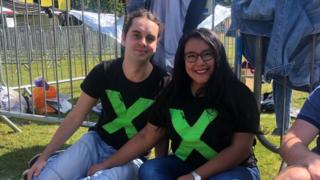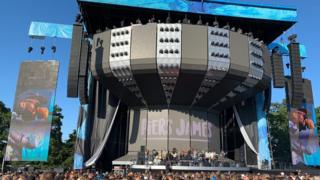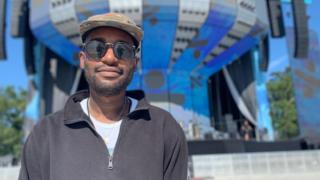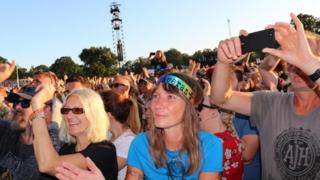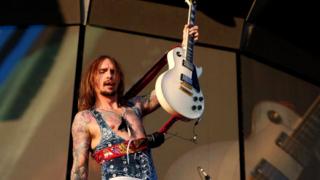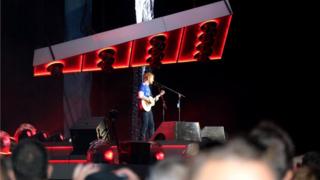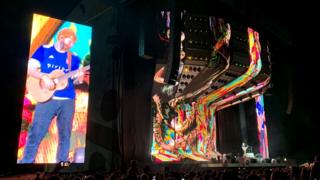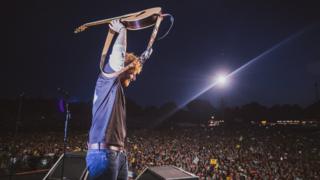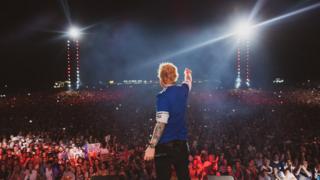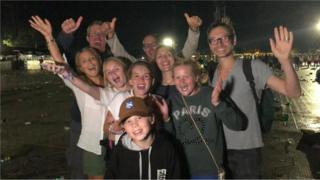 .