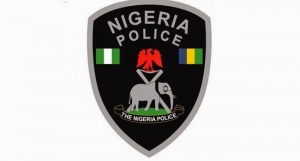 The Nasarawa State Police Command has given residents in possession of illegal firearms 30 days grace period to surrender them or risk prosecution.
The State Police Commissioner, Abubakar Sadiq Bello, was speaking during a press briefing at the Police Headquarters in Lafia, the state capital.
"The Nasarawa Police command observed with dismay the proliferation of firearms in the state after due consultations with the governor, a 30 day' period of grace is given to persons in possession of firearms illegally to surrender them or risk arrest or prosecution.
"After the expiration of the period of grace, the Command in conjunction with other sister security agencies will embark on a special operation to clamp down on persons in possession and anybody arrested will face the wrath of the law."
During the briefing, 25 suspected criminals apprehended for various offenses comprising of armed robbery, culpable homicide, rape, kidnapping and unlawful possession of firearms were paraded.
He said he believed that the rate of crime has reduced within the months of April and May, however, he assured the people of his relentless efforts.
"Major operational successes recorded in the first quarter, I believe accounted for the drastic drop in crime rate within the period under review. This notwithstanding, I want to assure the good people of Nasarawa State that we will not rest on our oars until crime rate is brought further down to the barest minimum.
"We shall continue to adjust our crime fighting strategies with the aim of achieving more success."
He also disclosed that the Command will adopt intelligence-led policing, visibility policing and community-based participatory policing.
"This time around the emphasis is going to be more on intelligence-led policing, visibility policing as well as community-based participatory. These strategies are nothing new but we just want to make sure we utilise them very well for optimal results."
He further called on residents to assist the Command with useful information that will lead to the arrest of those in possession of firearms, manufacturers and those buying and selling firearms.
Exhibits during the parade include Ak 49 riffles, locally fabricated guns, calibres of ammunitions, vehicles, motorcycles among others.