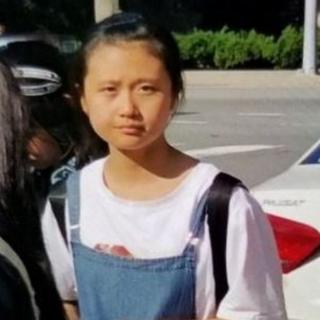 US police have found a 12-year-old Chinese girl who went missing from a Washington DC-area airport while on a group tour of the United States.
JinJing Ma was found in the New York City borough of Queens on Friday after detectives launched an international effort to locate the girl.
Police said she was in "extreme danger", and that they did not know whether she had any family in the US.
But they later said she was found "safe and in the custody of her parents".
Police raised alarms after JingJing vanished on Thursday morning from the Washington National Airport.
Surveillance footage captured her leaving the airport with an unknown Asian woman.
She departed through the arrivals terminal after receiving her passport from trip leaders and changing into new clothes.
"At some point she separated from the group stating she needed to use the restroom," Washington Airports Authority Police Chief David Huchler told reporters on Friday morning, adding that she then got into a car with a New York license plate.
The chief said that a witness on the tour had reported seeing JingJing being approached by a woman during a sightseeing tour on the grounds of the World Trade Center in New York City days earlier.
The witness reported seeing a woman – who may be the same woman seen at the airport – give JingJing food.
The FBI and Immigration and Customs Enforcement (ICE) had been assisting in the manhunt and the US Department of State is attempting to contact the girl's family in China.
In a later statement, Chief Huchler said "We are grateful that JingJing is safe and with family.
"Our goal was to locate her and to ensure she as safe and unharmed, and we accomplished that goal."