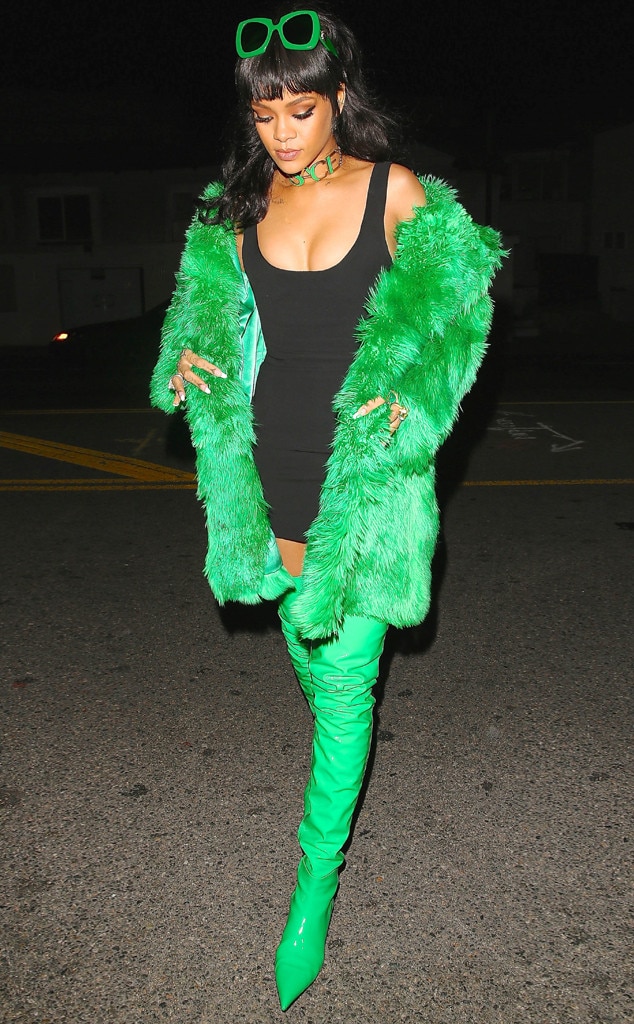 Maciel / BACKGRID
A man was arrested Tuesday at a New York City apartment building where Rihanna has a penthouse.
An NYPD spokesperson confirmed to E! News that 33-year-old Salmir Feratovic was booked for criminal trespassing. The spokesperson said he had visited the residence before and was told then he was not allowed to return. He has not commented. 
Authorities made no mention of Rihanna. In March, a man by the same name had commented on a news story about the singer that was posted on Facebook, writing, "Why she is not with me?"
Feratovic has multiple prior arrests, including one from May 2016 in which he was arrested for criminal trespassing at the same location.
Rihanna has been the target of suspected stalkers several times over the years. In 2014, another man was arrested in New York City for allegedly stalking and harassing Rihanna at her SoHo apartment.
In 2013, the singer obtained a temporary restraining order today against a man who mistakenly broke into her neighbor's house in Los Angeles, thinking it was the star's home. Months later, a man was arrested for trespassing after breaking into her actual home. Following the incidents, Rihanna moved into her penthouse in New York City.