This B may be ready to get back in the dating game.
As the Real Housewives of New York City star continues focusing on her daughter and Skinnygirl empire, some fans are wondering if the Bravolebrity is thinking about romance.
Believe it or not, it's just not a priority at the moment.
"I like dating. I like meeting men, but it's just not a priority. Once you've had success and your own daughter, you're not so thirsty for that. You're just kind of living," Bethenny shared with E! News' Zuri Hall. "I'm definitely thinking about getting back in the game."
While the B Strong supporter admitted to dating Eric Stonestreet and The Profit's Marcus Lemonis, being with a celebrity is by no means a requirement.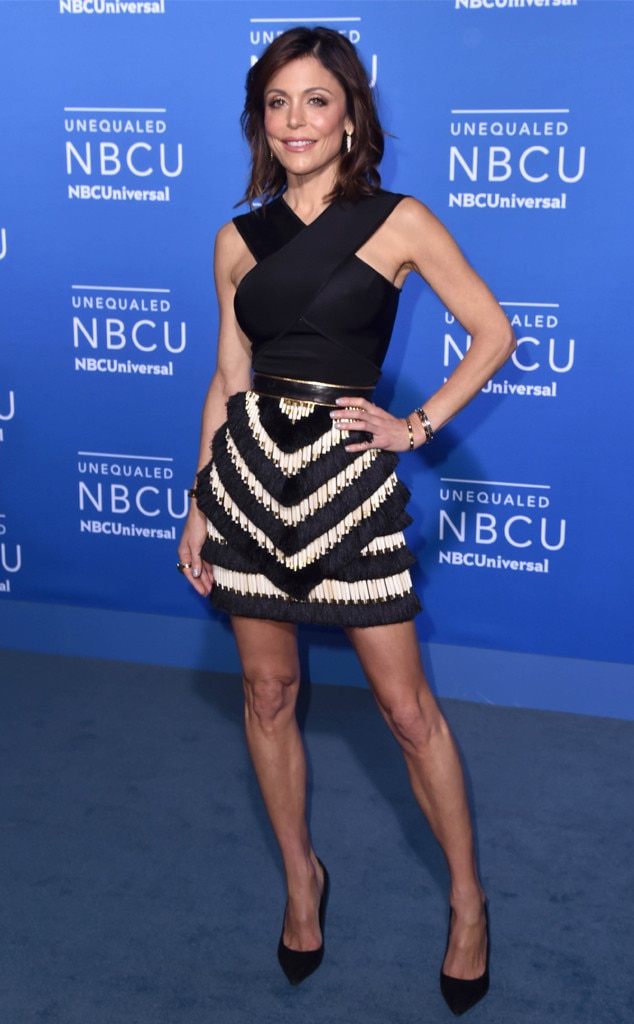 Stephen Lovekin/REX/Shutterstock
"I don't think about dating celebrities. I think about dating businessmen," she explained. "I don't really want to date someone with an Instagram account. I like someone who's more on the DL."
Putting romance aside, Bethenny has her hands full with a juicy new season of Real Housewives of New York City, a guest spot on Shark Tank in the works and plenty of other business opportunities.
Unfortunately, one person who can't acknowledge Bethenny's success is her own estranged mom.
In the new interview with Life & Style, Bernadette Birk called her daughter "a moron" and insists that she is "a liar and a shark."
When hearing about the new interview, Bethenny said she wasn't surprised by her mom's latest comments.
"I haven't had a relationship with my mother since I was 14 so I don't know if she knows my business acumen," she shared. "It's sad, it's a sad situation. She's not a very happy person and I wish that would change for her."
She added, "I'm not surprised. That has happened so many times and it's never really in a credible publication might I add."
Real Housewives of New York City airs Wednesday nights at 9 p.m. only on Bravo.
(E! and Bravo are part of the NBCUniversal family)