Can a "whistleblower" help Johnny Depp's legal case against his former business managers and their company?
The actor had fired and sued The Management Group for $25 million, then sued the firm in January for $25 million for alleged fraud and mismanagement, claiming that he only learned last year that he is $40 million in debt. He blamed the company for allegedly failing to properly maintain his financial records and for taking out high-interest loans on his behalf. The star's ex-managers say his allegations are false and filed a countersuit, citing his lavish lifestyle as the cause of his financial downfall.
In March, Depp's attorneys deposed a former TMG employee, Janine Rayburn, and subpoenaed notes she took during her employment at the company. A judge ruled last month that her deposition and the notes from the woman, can be unsealed. They were included in a recently amended complaint. Depp's team dubs her a "whistleblower," while the Management Group calls her a "serial liar" who is angry about getting fired.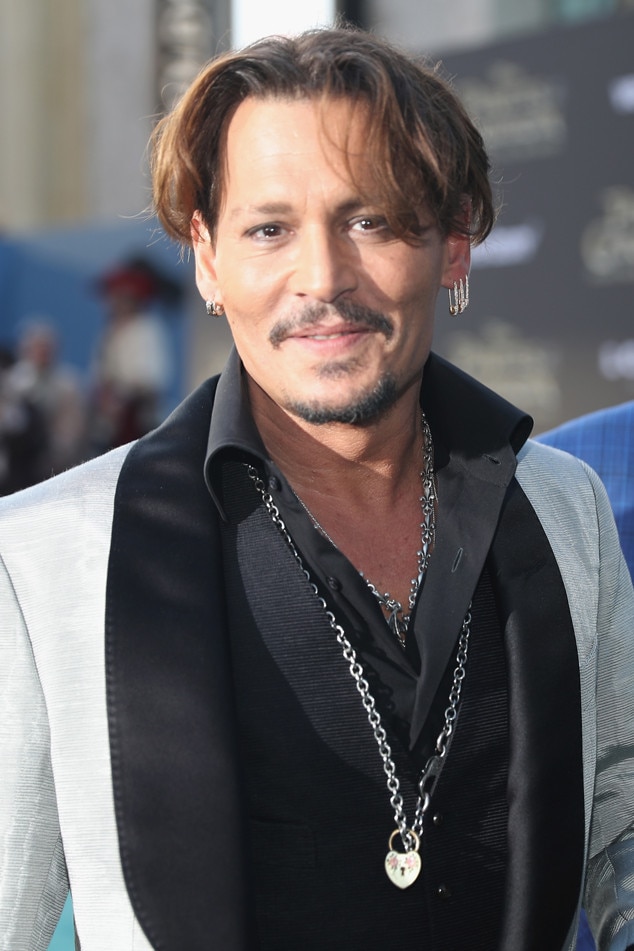 Rich Polk/Getty Images for Disney
In her deposition, Rayburn said that she worked as an account manager for the Management Group and handled affairs for Depp.
"I do not believe that Johnny was aware of his financial situation," she said in her deposition, adding that she thought the actor's main business manager Joel Mandel was intentionally keeping information from Depp regarding his financial affairs.
Rayburn said that to her knowledge, Depp's financial statements were never sent to him and recalls being asked to notarize a two-page document that was signed by Depp, but refused because the actor was not present at the time. She said she told Mandel that it would be improper for her to notarize his signature and that he told her, 'Okay, don't worry about it' and took the document and left. She said she did not know what the papers were for, because the ones she was given only contained the end part where a signature is needed.
But Rayburn also said in her deposition that she did not help prepare cash flow analysis documents or budgets and did not have personal knowledge as to whether they were sent to Depp.
"Under cross-examination, Janine Rayburn fully admitted that she was not part of the team at TMG that created Depp's financial statements and that she has absolutely no personal knowledge regarding what TMG told Depp about his finances," TMG lawyer Michael Kump told The Hollywood Reporter. "Depp's reliance on Rayburn's highly speculative statements is ridiculous. Indeed, the one conversation Rayburn claims to have overheard while at TMG confirms that Depp and his closest advisers have been discussing Depp's tremendous spending problems for at least a decade."
"The idea that Johnny Depp borrowed one cent to pay TMG or his entertainment lawyer, Jake Bloom, without his knowledge is libelous and beyond outrageously false," he said. "At trial, Depp will be proven to be a liar and a fraud."
 "The evidence will show that Jake Bloom and Joel Mandel approached a hard money loan originator called Grosvenor Park Media to arrange a loan and only signature pages were put in front of Mr. Depp, part of over $75 million in loans taken out in Mr. Depp's name," Depp's lawyer Adam Waldman told E! News. "Using the vehicle of the hard money loan, they obtained payment streams from Mr. Depp's biggest movies to which they had no legal right. Money is money. If Mr. Mandel hadn't taken out $75 million in loans in Mr. Depp's name, where would the money have come from to pay $70 million in contingent fees to which Mr. Depp's advisers were not legally entitled? And sure enough, days after the hard money loan closed, over a million dollars went out the door in 'fees.'"
Rayburn said she was fired in 2010 and that Mandel told her she was not a good fit. She said she believes she was fired because she was "asking too many questions" and was "unwilling to perform certain duties" like "notarize documents," "alter financial statements" and also because she "questioned a lot of activity that was being done."
She also gave another example: She said Depp's sister and production company manager Christi Dembrowski's "personal expenses" were being paid. Dembrowski has not commented.
"So I questioned it and said, 'Why are we playing for her daughter's wedding, for trips, for a new pool or her rent, her mortgage," Rayburn said in her deposition.
She said Dembrowski told her in a phone conversation, "He's my brother. His money is my money. His money is mine." Rayburn said she told Mandel about Dembrowski's comments and did not "recall much of a response."
Rayburn said she never received documentation from Depp indicating he had approved such expenditures and that Mandel also never told her that he had received approval from the actor to pay for them. She also said after she pursued the matter further, Mandel told her not to question Dembrowski again.
"Regarding Mr. Depp's 'knowledge' and what he actually signed, the whistleblower testimony and contemporaneous notes she provided show that Mr. Depp's day to day account manager was instructed by Mr. Mandel to notarize 'fake' documents, to notarize blank documents, and to notarize documents without Mr. Depp present to be provided to banks," Depp's attorney Adam Waldman told E! News. "She was asked to alter financial statements provided to banks to take out these gargantuan loans.  She refused to engage in illegal acts and was fired for it."
The notes Rayburn provided were allegedly handwritten notes she had made when she felt like she was about to be fired. In them, she wrote that Mandel said Depp is "always drunk" and "will sign anything." She also called Dembrowski a "nasty bitch" and wrote that Mandel is "afraid" of her and "does whatever she says" because he is afraid to lose her as client.
She also said that Mandel told her "things not working out."
"Bulls—t!" she wrote. "He is pissed that I won't do all the shady stuff over the past few months."