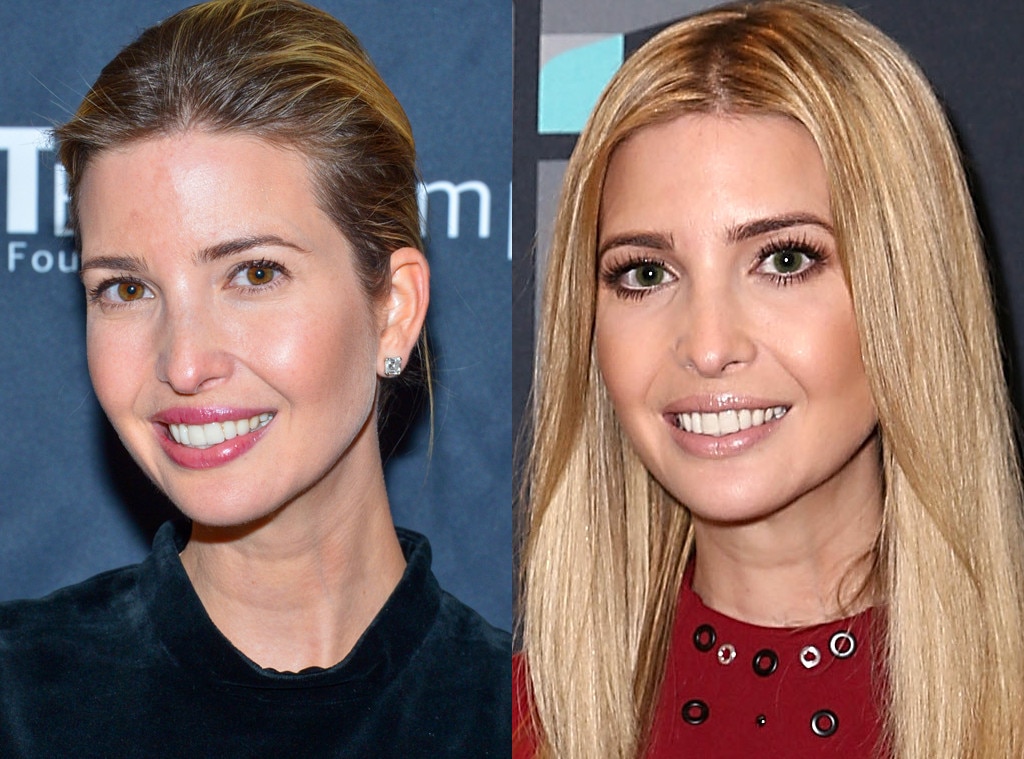 Slaven Vlasic/Larry Busacca/Getty Images
Blink and you'll miss it (literally).
While all eyes have been on Ivanka Trump for the past few years because of her involvement in dad Donald Trump's campaign (and now presidency), it seems as if no fans' eyes really looked at her because Ivanka has been hiding something in plain sight: her ever-changing eye color.
Ivanka naturally has deep brown eyes, but in certain public appearances she has swapped them out for hazel or deep green eyes with the use of colored contacts. Her unique accessory tends to mostly come out for large political events where she's likely to be meeting important people. She chose to don her au naturel eyes for a meeting with Canadian Prime Minister Justin Trudeau but chose bright green for her CBS interview with Gayle King.
The president's daughter's sense of fashion has always been eye-grabbing—pun totally intended—with gorgeous dresses, coats, skirts and more making waves, but now she's going to have everyone staring not only at her clothing but also her eyeballs.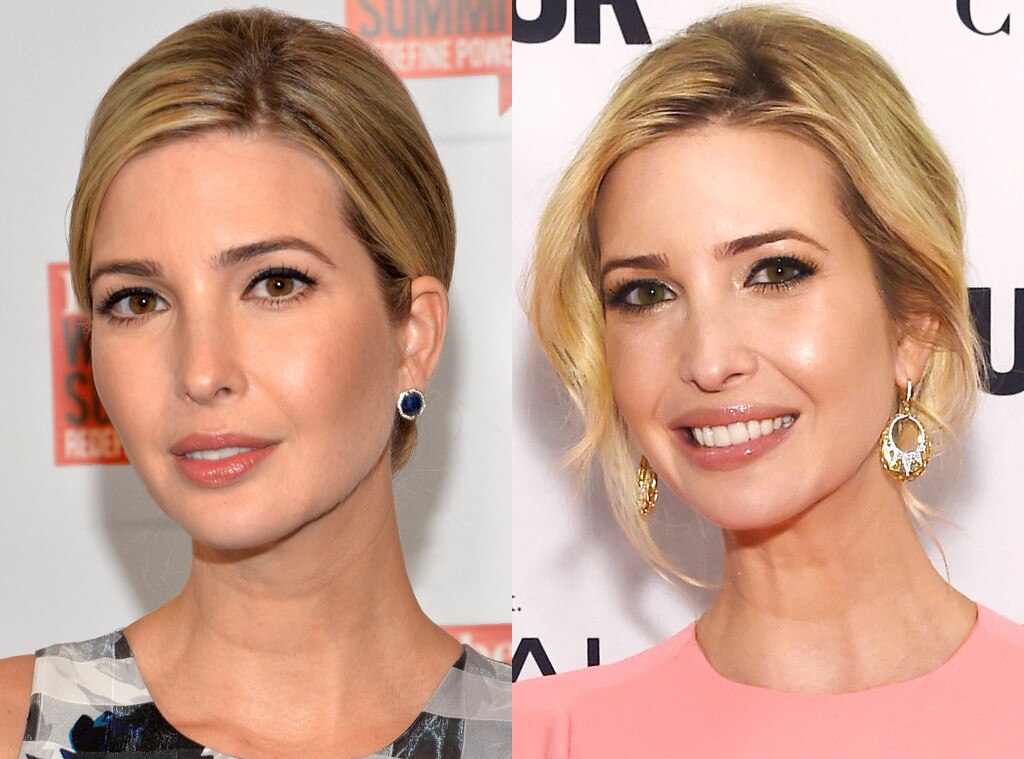 Slaven Vlasic/Larry Busacca/Getty Images
Which eye color will she choose next? We'll just have to wait and see.
When Ivanka isn't meeting and greeting with the world's most powerful people, she can be found at home with her adorable three kids, Arabella, Joseph and Theodore. Just a week ago her youngest, Theodore, celebrated his first birthday with his family. 
"Theodore caught contemplating if he'll be able to eat his body weight in birthday cake," she joked on Instagram. "(Postscript: he came insanely close #babymath #1stbirthday #cousindate."