With Fashion Week taking center stage these past few days, we've been inspired to give our entire lives a style upgrade: and that includes our home decor. Especially with Christina El Moussa signed on as our home editor during fashion's high season, we've been exposed to new tricks and trends about how to take a home from simple to sensational.
It's time to get rid of that old Craigslist couch.
But just like that orange pair of Vetements boots that go all the way up to the waist, some trends are not easy to master. This goes for interior design as well. While we want to host our next cocktail party in an all-white living room (or at least watch Netflix there), or have the perfectly pink backdrop to our monochromatic outfits, some of the hottest interior design trends seem out of reach.
Luckily, our favorite celebs are talented in more ways than one. A particular star who is as good with decorating as she is with her wardrobe is Shay Mitchell. The Pretty Little Liars alum shares photos that will trigger anyone's latent decorating bug, and provide a helpful starting point for a simple redesign. The actress's shots of inspiring word art and well-curated posts of her fresh, clean home aesthetic have us believing that incorporating the look you want into your living space doesn't have to be too complicated.

So we investigated some of the biggest trends in home décor right now, and simplified the implementation process for a Shay-status living situation.

Scroll through for information about home décor trends debunked, and a selection of items you can shop to start your own redesign.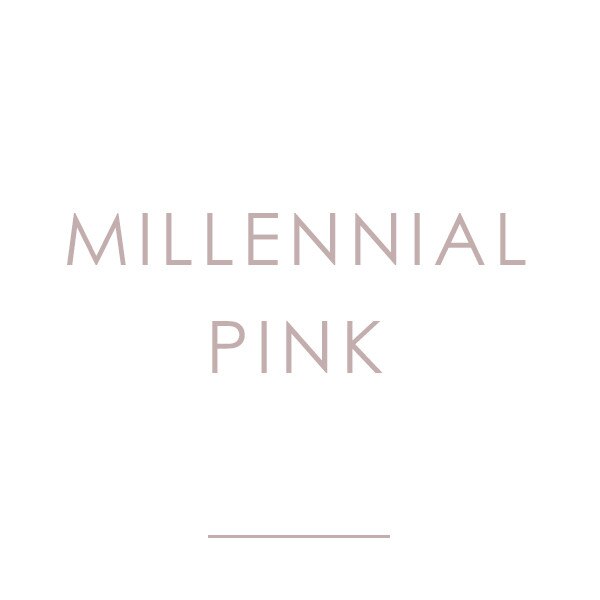 The color that took over among the fashion set is also incredibly cool to have in your home. But in order to decorate using the blush hue without feeling too frilly, you can add complementary colors like different shades of green. Or, if you want to work within a monochromatic design, pale pink is a good choice because the shade isn't bold—opt for pillows, couches and fluffy accessories to play into the room's soft aesthetic. Light, natural wood also works seamlessly within this family of pink tones.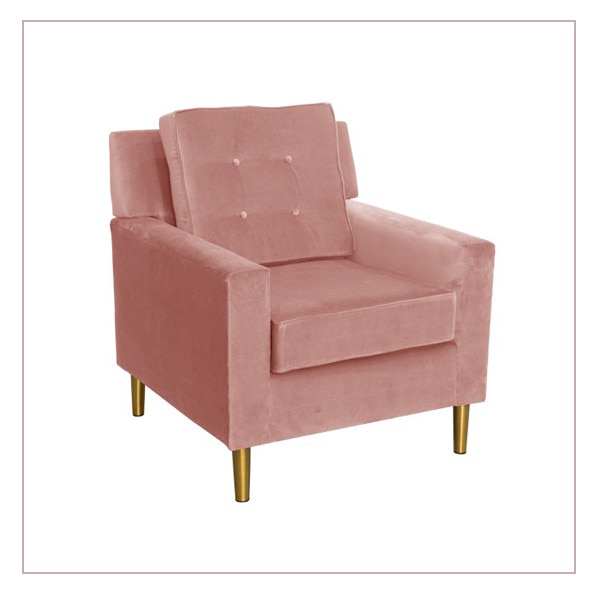 LULU & GEORGIA
Aviva Velvet Chair, Rose, $610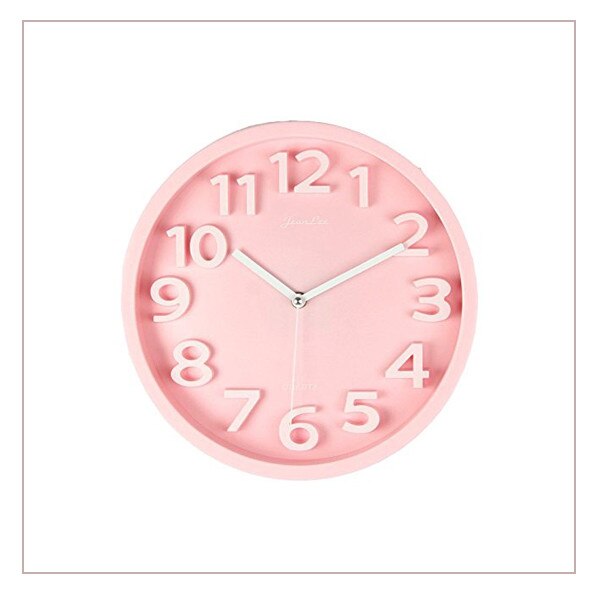 JEANLEE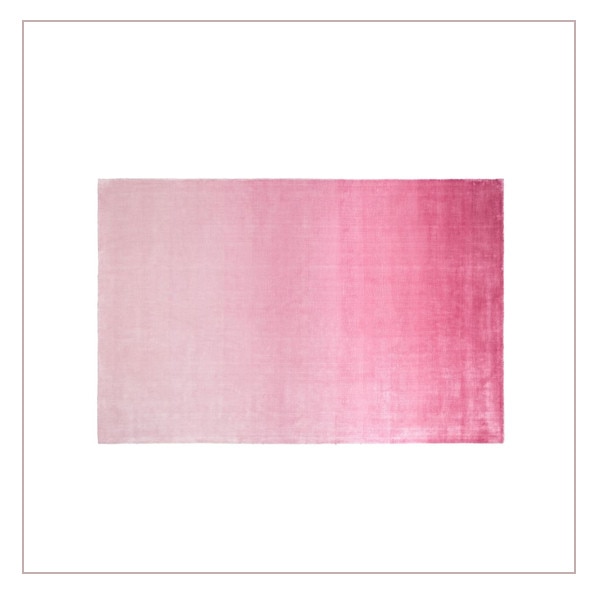 DESIGNERS GUILD
Saraille Peony Rug, $1,485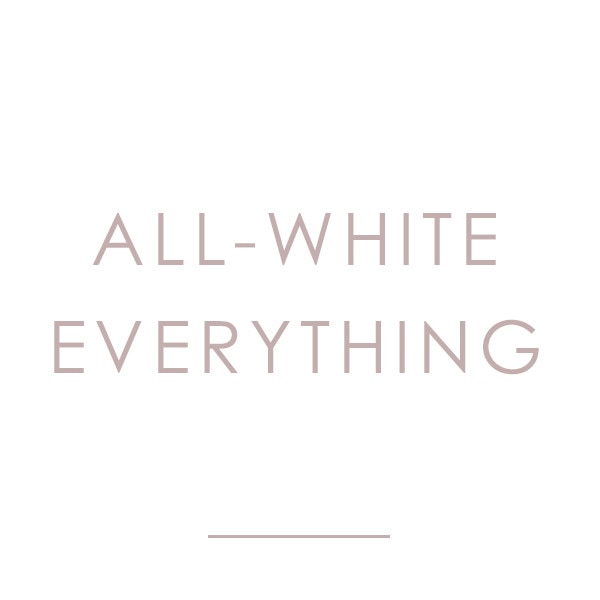 There are pros and cons to using this luxuriously light color: while it will make a room feel larger and taller than it really is, there are the added challenges of proper cleaning and the impracticality of what you're buying to get this look. But all-white décor is possible: choose an area that is less busy, like a guest room or a home office, to avoid spillage and stains. Don't go for wall-to-wall carpets, because that will require a lot of maintenance. You can still achieve that plush texture with throw rugs, which are less of an accident-waiting-to-happen. You can also play with different shades of white to give the space more depth and warmth.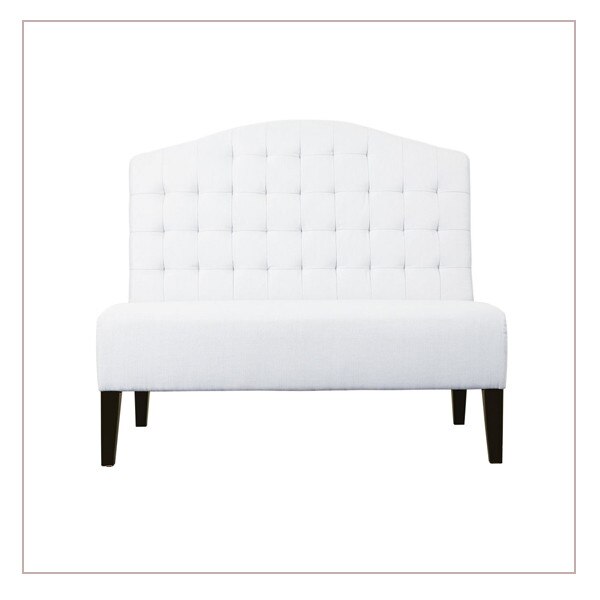 HOME MERIDIAN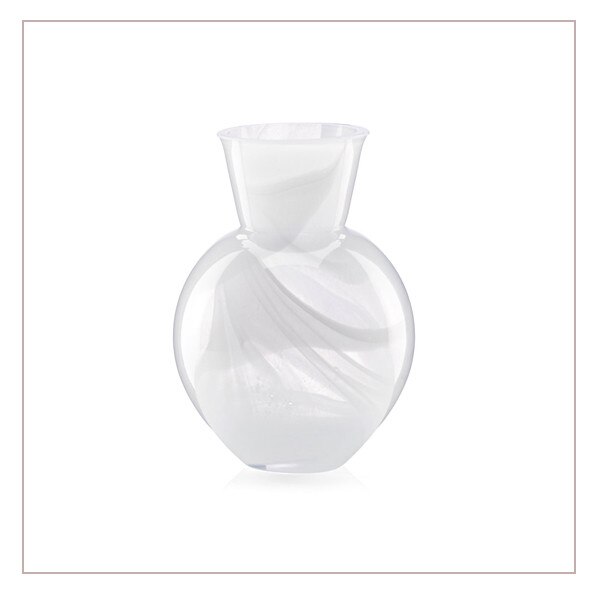 KATE SPADE
Propsect Place Large Vase, $75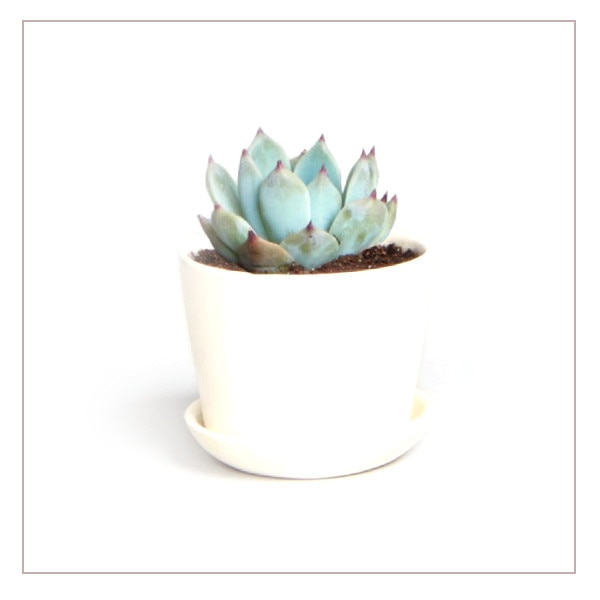 THE SILL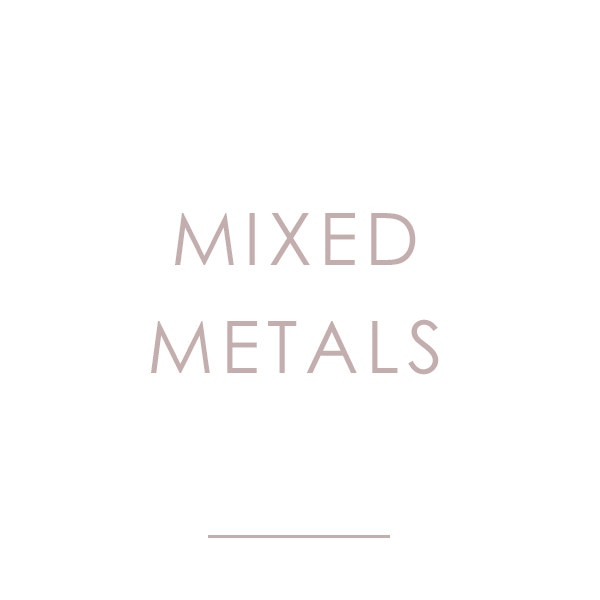 While you may be inclined to make all things match when designing a space, don't be afraid to go a little rogue. Mixing metals is a chic look that can be accomplished in a few easy steps. Start by picking a metal that matches your personal taste as the dominant metal in the room, and then pick one or two complementary metals to use as accent pieces. Vary the textures of the materials you're working with, and find furniture and decorative pieces that are made of mixed metals themselves to create harmony.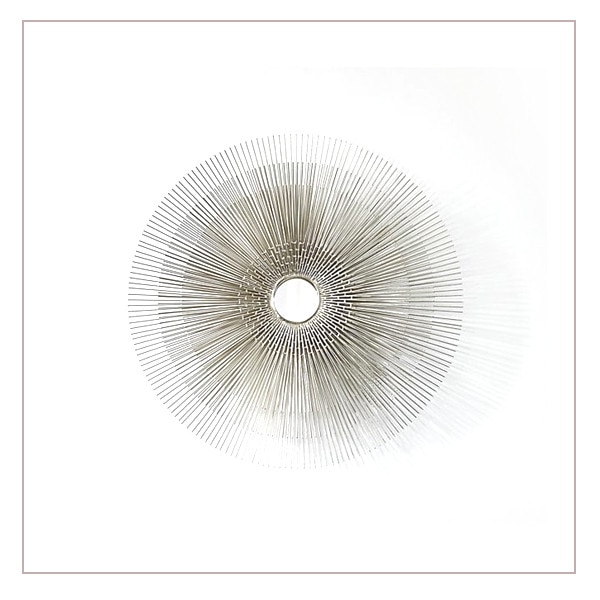 CRATE&BARREL
Silver Starburst Mirror, $200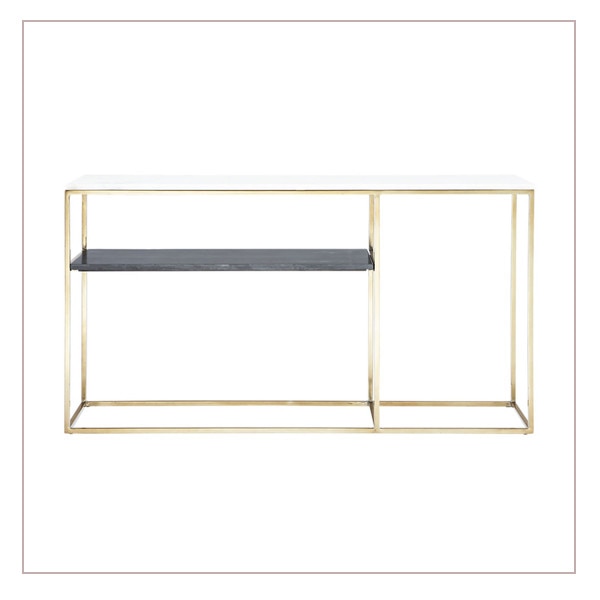 CB2
2 Tone Marble Console, $600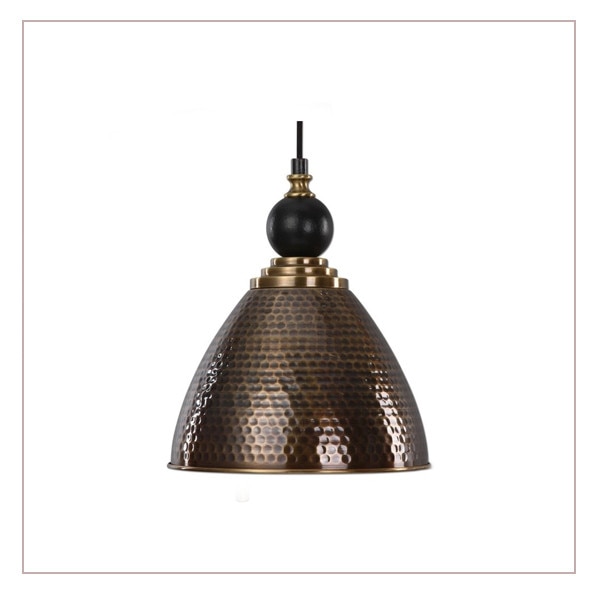 UTTERMOST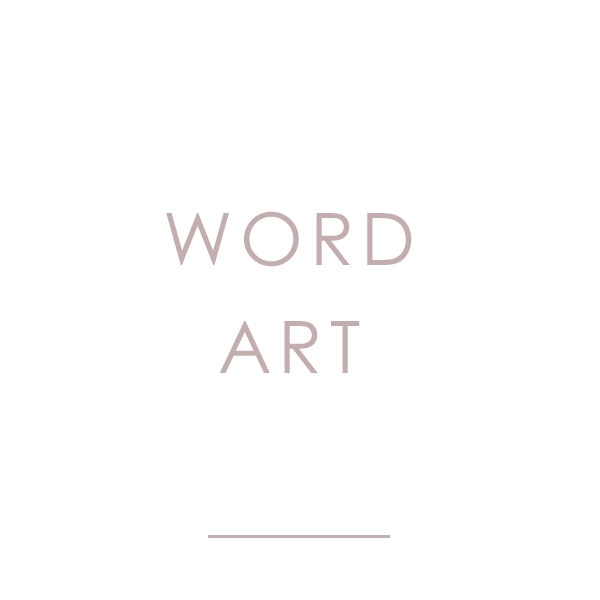 Step away from the traditional with a painting or a print featuring word art. Simple black lettering on a white background is the best way to avoid something cheesy—which is a major danger zone for this design. This trend is a fun way to add personality to your home, as long as your selection is not overly sentimental or contrived. Where you choose to hang the art is important too as well. You want to make sure the message fits the environment.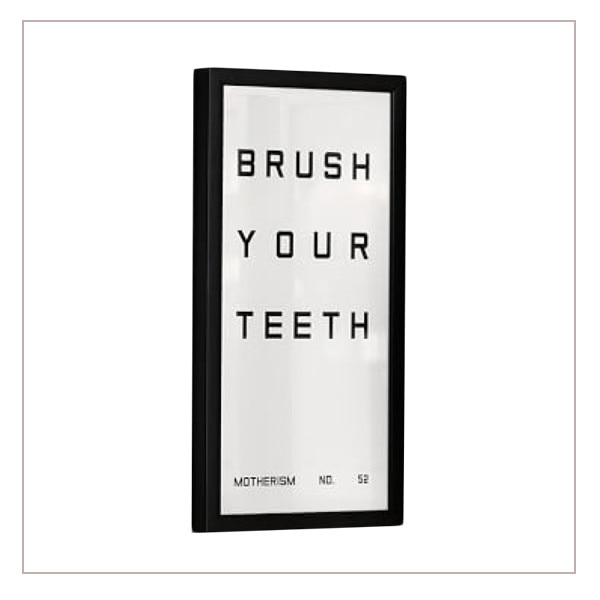 POTTERY BARN
Bathroom Sign Prints, Set of 3, Was: $297, Now: $289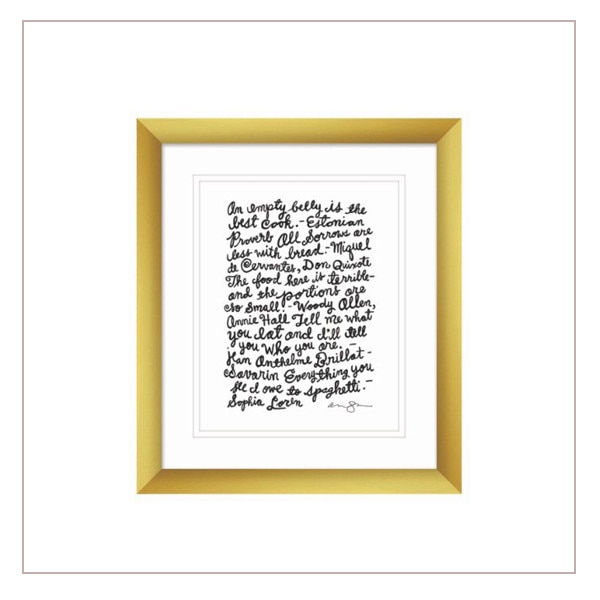 ONE KINGS LANE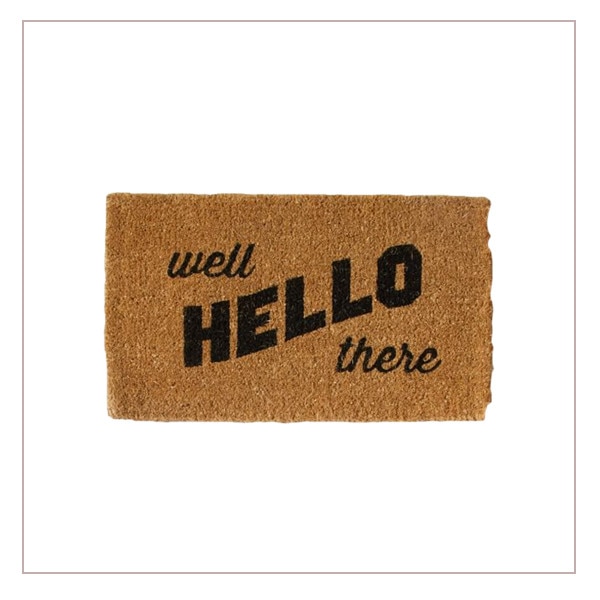 WEST ELM
Well Hello There Coir Doormat, Was: $29, Now: $23