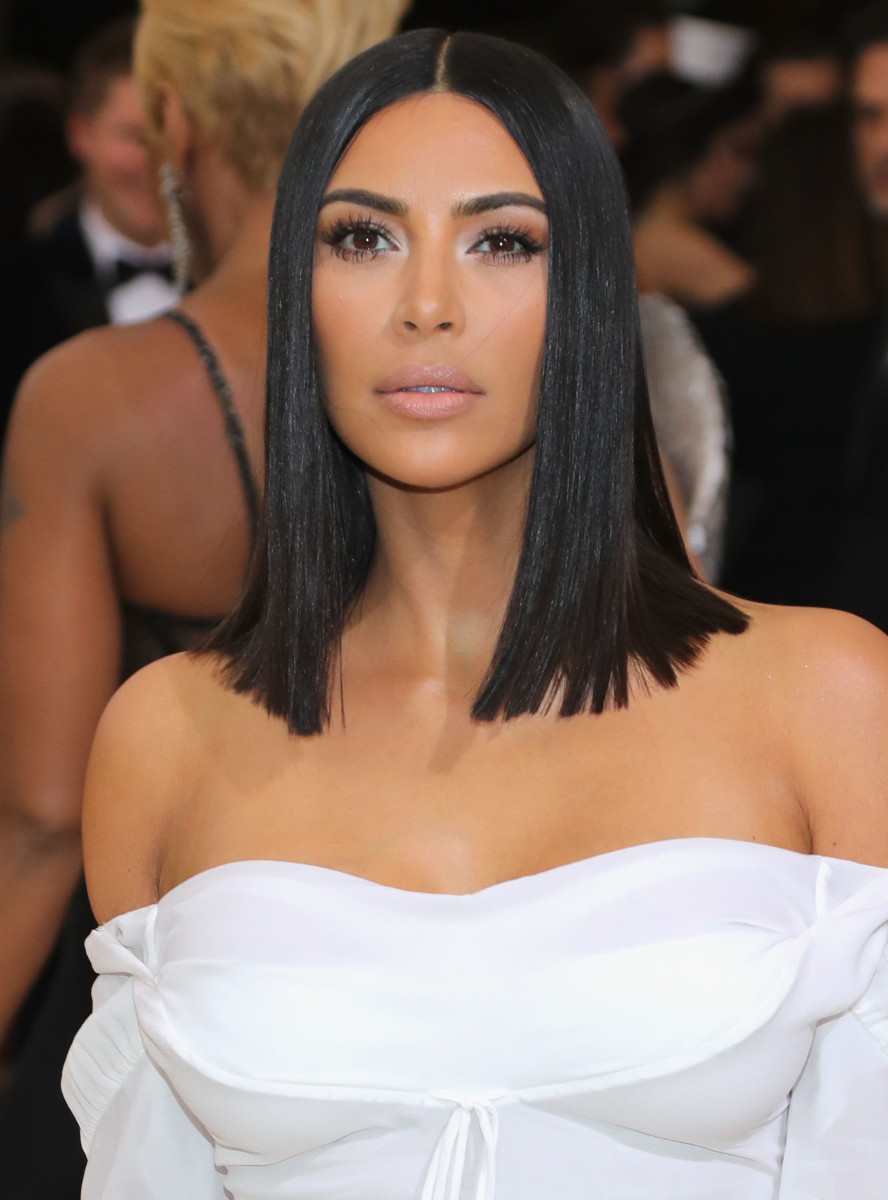 Welcome to our column, "Hey, Quick Question," where we investigate seemingly random happenings in the fashion and beauty industries. Enjoy!
Kim Kardashian is launching her own beauty line. REPEAT: KIM KARDASHIAN IS LAUNCHING HER OWN BEAUTY LINE. This is not a drill, people!
Okay, take a deep breath. Here's everything we know so far: The Queen Kardashian Herself is launching some sort of beauty line, which will be called KKWBeauty. It's dropping on June 21 and it of course already has an Instagram handle (@kkwbeauty) and a website (kkwbeauty.com) where you can sign up with your email to stay up-to-date on more info. What's more, the branding for the line (at least what little of it has been made available to us so far) is thoroughly on-brand for "new Kim." With a pervasive pale-beige-blush hue and minimalist design, the site and three videos Kardashian and the brand have posted on Instagram are in keeping with her recent less-is-more aesthetic. (For the record, each of the videos contains only the info "06-21-17" and "kkwbeauty.com," so it's not exactly pulling back the curtain on any specifics.) It's also worth noting that Kim has tapped the same public relations agency Kylie recently began using for Kylie Cosmetics. Interesting.
Whatever Kim's new beauty line may be (a line of nude lipsticks? A flatiron made just for getting stick-straight hair?), it's fair to say that it's bound to compete with one or more of the other established beauty brands in some way associated with the Kardashian-Jenner krew. Think about it: There's the now-mostly neglected Kardashian Beauty, the industry-dominating Kylie Cosmetics and both The Estée Edit and Estée Lauder (for which Kendall is a spokesperson). That's to to say nothing of the many, many Kardashian-endorsed one-off products (Sugar Bear Hair, anyone?) or Kardashian-adjacent beauty lines, like Jen Atkin's Ouai hair brand or Charlotte Tilbury's Kim-inspired lipstick shade. Kim has also helped Pat McGrath out with a recent product launch, and remember when Kanye was reportedly getting into the beauty space as well? And hey, where do waist trainers fall amidst all of this? When will it end????
It's fair to say that this family is nowhere near done invading (pervading?) the beauty space. More details to come — stay tuned.
Sign up for our daily newsletter and get the latest industry news in your inbox every day.