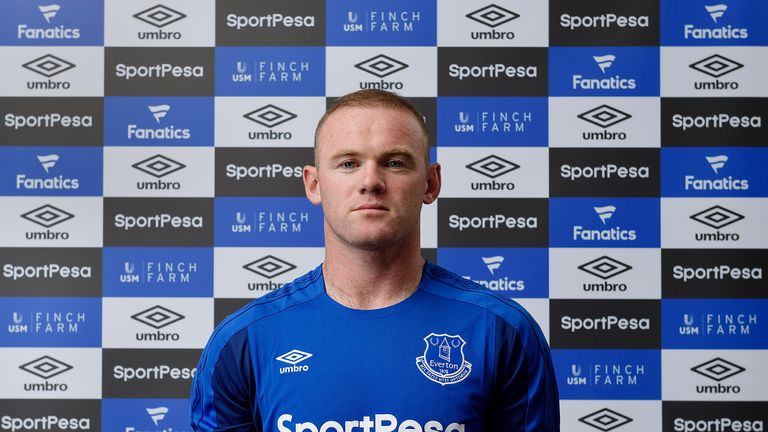 Wayne Rooney has completed his move back to Everton
Everton confirm they have re-signed Wayne Rooney after 13 years at Manchester United.
The 31-year-old England striker has signed a two-year deal to return to his boyhood club, for whom he made his debut as a 16-year-old and burst onto the Premier League scene.
Rooney said: "It is some time since I said that the only Premier League club I would play for other than Manchester United was Everton, so I am delighted that the move has happened.
"Thirteen years ago I went to United with the intention of winning trophies and I have been fortunate to be a part of one of the most successful periods in the club's history.
With Wayne Rooney returning to Goodison Park, we take a look at some of his best goals in an Everton shirt
"I have come back to Everton because I believe Ronald Koeman is building a team that can win something and I look forward to playing my part in making that a reality for the club I have supported since a boy."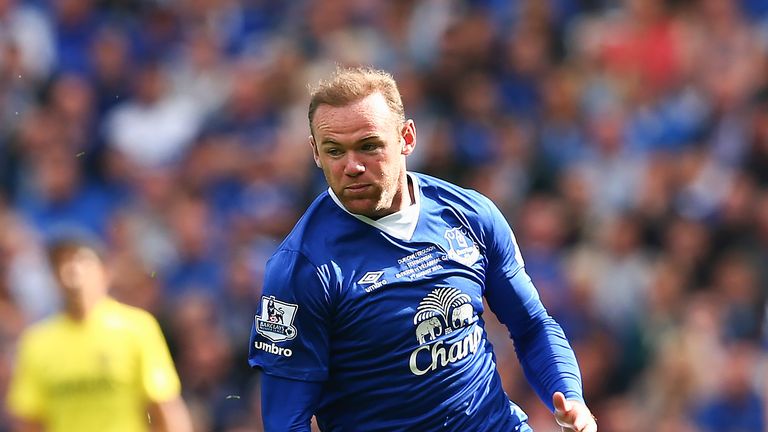 Rooney donned an Everton shirt in Duncan Ferguson's testimonial in 2015
Everton manager Ronald Koeman said: "Wayne has shown me that ambition that we need and that winning mentality – he knows how to win titles and I'm really happy he's decided to come home.
"He loves Everton and he was desperate to come back. He is still only 31 and I don't have any doubts about his qualities. It's fantastic he's here."
Rooney switches back to Merseyside as part of a deal that will see United sign striker Romelu Lukaku for up to £90m.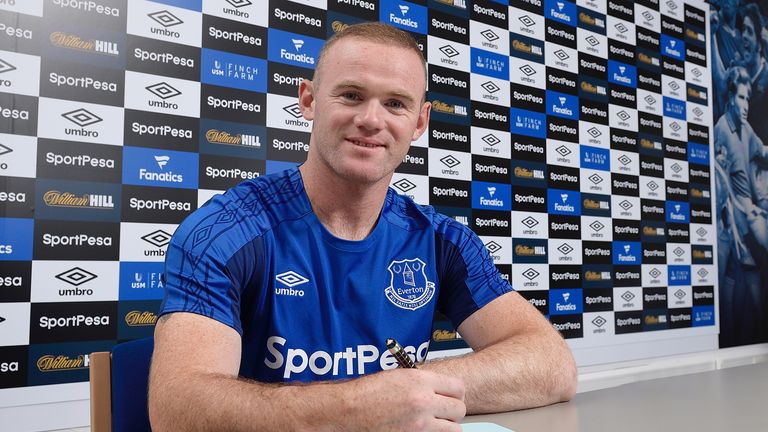 Rooney rejoins his boyhood club 13 years after leaving
After an illustrious time under Sir Alex Ferguson in which he won five Premier League titles and the Champions League, he struggled to nail down a place in Jose Mourinho's first-team last season after a difficult previous campaign under Louis van Gaal.
He picked up a Europa League winners medal last season and also won the FA Cup under Van Gaal, and leaves Old Trafford having scored 251 goals in over 500 games.